Pickled Asparagus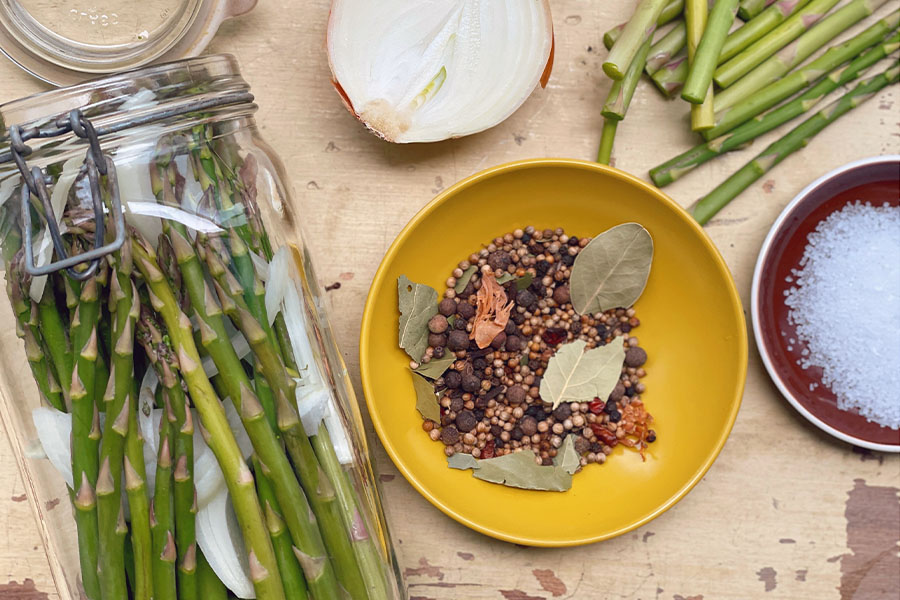 Quick pickles are a great way to make use of the abundance of asparagus season. Spiced with aromatics like bay leaf, allspice, mace and coriander, our Pickling Spice is a convenient way to get the job done! Just add some pantry staples and the brine comes together quickly, there's not even a need to haul out the large canning pot. Refrigerate and let the asparagus sit overnight and you'll have quick pickled asparagus to snack on the very next day. The spears are perfect for picnics, charcuterie boards, cocktail garnishes and more. Bookmark this handy recipe and pull it out to preserve radishes, garlic scapes, carrots and cucumbers too!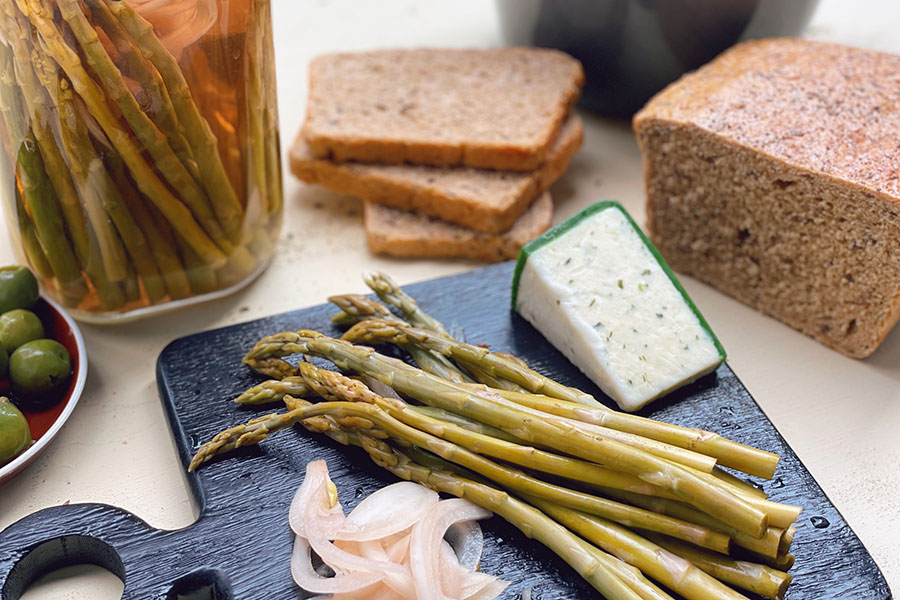 Ingredients
For the Brine
For the Vegetables
1-1/2 pounds skinny asparagus spears, bottoms trimmed
1 cup white onion, julienned
Instructions
In a medium saucepan, bring the vinegar and water to a boil, then add the salt and Pickling Spice. Remove from heat and let the spices sit in the brine for 20 minutes.
While the brine is cooling, trim the bottoms of asparagus to remove the woody ends, about 1-2 inches worth. Neatly pack the asparagus and onion into a wide mouthed quart jar.
Using a small strainer, strain the brine over the asparagus and onion and discard the pickling spice. Allow the pickles to sit at room temperature for about an hour, then refrigerate. After one night, the asparagus will be ready to eat. These will keep in the refrigerator for up to 3 months.
© 2023 World Spice Merchants https://www.worldspice.com