Cedar Plank Za'atar Salmon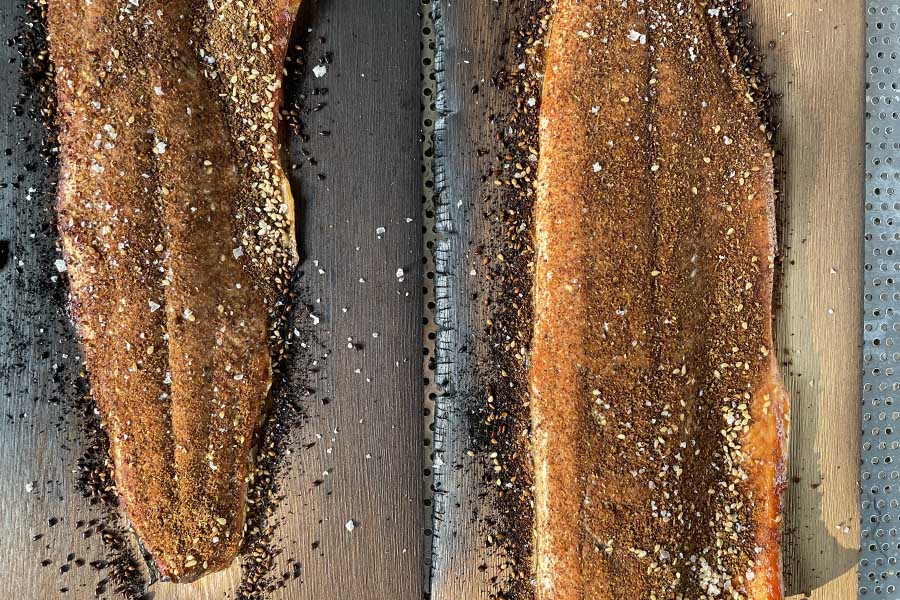 Who doesn't love a recipe with only a few ingredients but a TON of flavor? This salmon is bold, smoky, flaky, and delicious. Enjoy it hot and fresh off of the plank or the next day in a tasty salad. We liberally sprinkled some Syrian Za'atar on a couple of sides of sockeye salmon. Then we hot smoked them for 30 minutes, finishing the fillets with fresh lemon. What makes this salmon extra special is the flavors in our Syrian Za'atar. Citrusy sumac harmonizes with the toasted sesame seeds, coriander, and cumin. The fattiness of salmon is perfect with these nutty and warm flavors. We've had dill on salmon plenty of times, now's the time to fall in love with some za'atar smoked salmon!
Instructions
In a large enough pan, submerge 2 cedar planks in water for 2 hours.
Preheat a grill to medium-high, about 400 degrees.
Place the sides of salmon skin-side down on the planks and liberally sprinkle them with Syrian Za'atar and salt.
Place the planks on the grill and grill with the lid closed for 15 minutes or until the salmon is cooked to preferred doneness. The salmon should appear flaky and steam lightly from the middle. Serve immediately with a lemon wedge.
© 2023 World Spice Merchants https://www.worldspice.com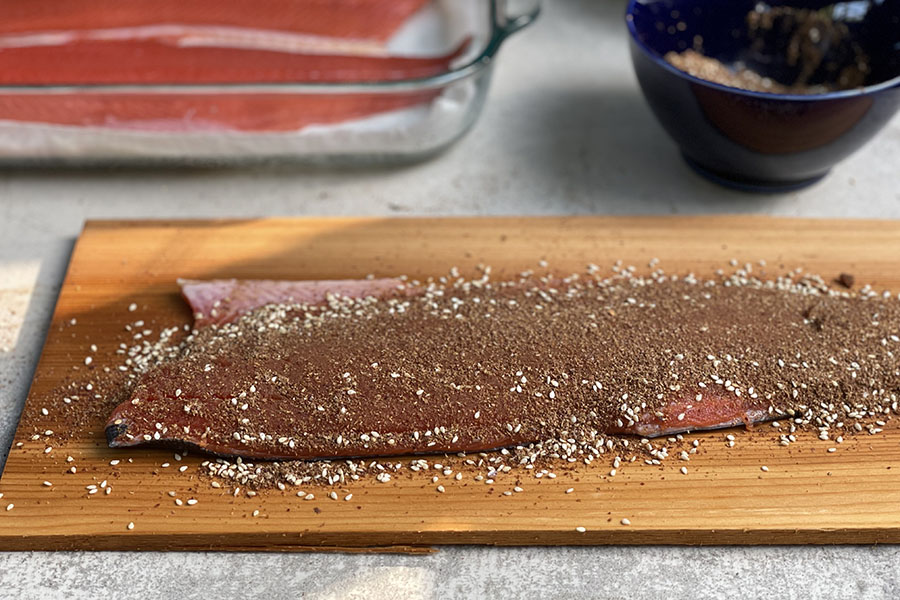 Check out our Sumac Cauliflower Steak with El Greco Spelt Salad for an amazing pairing for your leftover Za'atar Smoked Salmon.