Ranch Broccoli Salad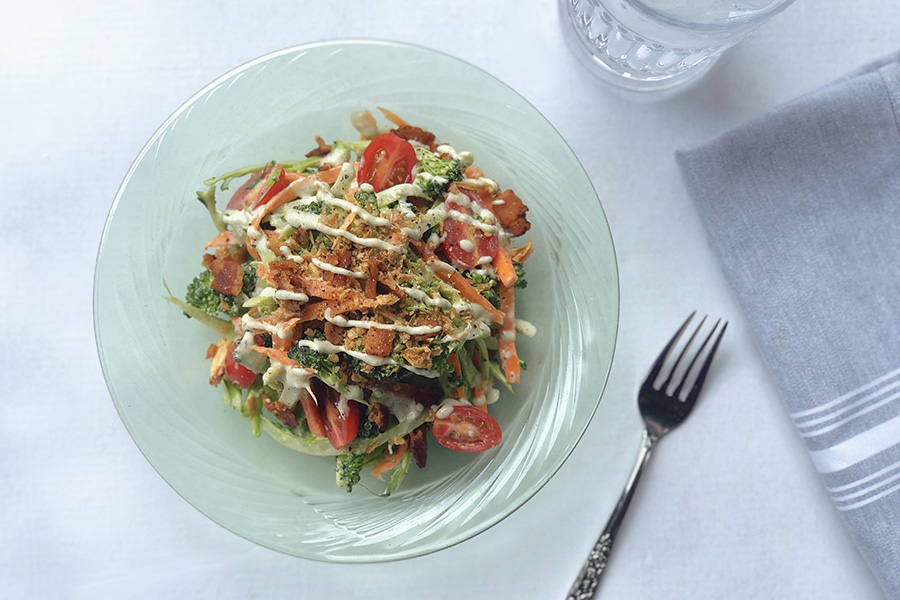 Ranch Seasoning is a summer favorite, and whether you like it as a dressing or a dipping sauce best, there is no substitute. In this salad, we chopped the classic crudité and dressed it with an easy DIY ranch dressing with buttermilk and mayonnaise. Bacon bits and crispy onions add an extra layer of flavor to take this salad over the top. A perfect salad to whip up for picnics and cookouts, it is a great summer go-to salad with plenty of hearty veggie crunch. Our Ranch Seasoning is salt and preservative free so you can adjust salt to taste and add as much of this bright and tangy seasoning as you like.

Ingredients
Buttermilk Ranch Dressing
1/3 cup mayonnaise
1/3 cup buttermilk
1 teaspoon Pacific sea salt
2 teaspoons Ranch Seasoning
Salad
3 cups broccoli florets, chopped
2 cups broccoli stems, finely julienned
2 cup carrot, finely julienned
1 cup bacon bits
1 cup grape tomatoes, cut in half
1/2 cup fried shallots or crispy onions
Instructions
Buttermilk Ranch Dressing
In a small bowl, combine the mayonnaise, buttermilk, salt and ranch seasoning. Stir with a whisk until incorporated and smooth.
Salad
In a large bowl, add the broccoli florets, stems, carrots and give it a quick toss. Add in a quarter cup of buttermilk ranch dressing and toss until coated. Sprinkle the bacon bits, tomato and fried shallots on top as a garnish. Drizzle extra ranch if desired.
Serve cold.
© 2023 World Spice Merchants https://www.worldspice.com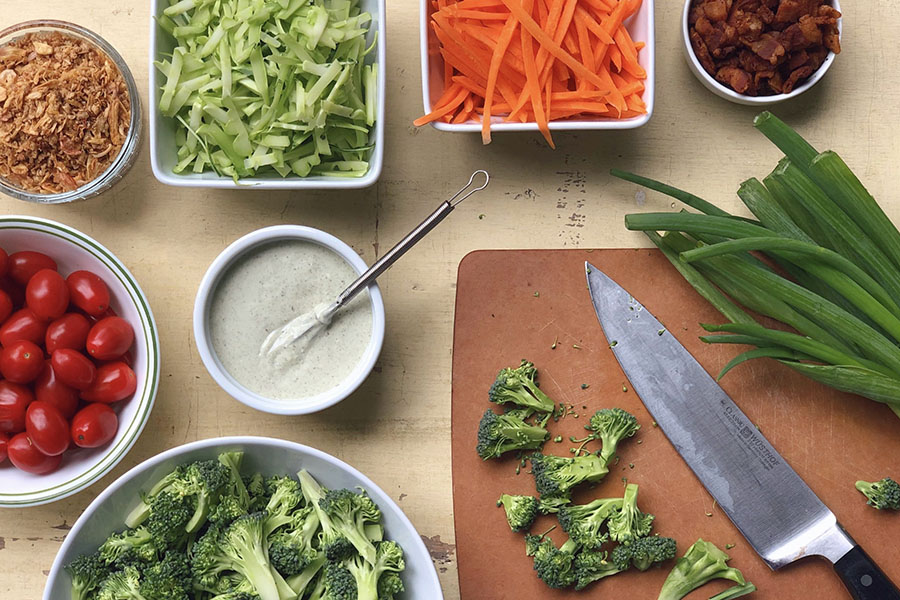 Ranch Seasoning makes a super-sprinkle for so many things! A perfectly ripe tomato, corn on the cob, popcorn or a baked potato just to name a few….