Portuguese Vinho Verde Mussels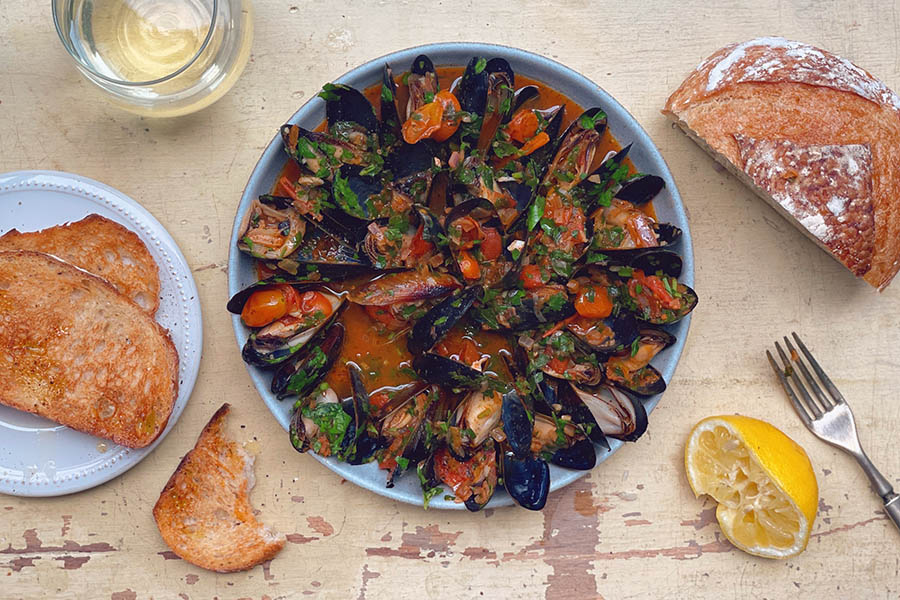 Crisp and fresh Vinho Verde is a classic Portuguese wine, an ideal choice to pair with A Taste of Portugal. Inspired by the childhood flavor memories of our friend David Leite, this blend is an instant Portuguese flavor bomb. For this recipe, we bloomed the aromatics in oil, and the sauce came together in just minutes. No mussels? No problem! Enjoy it with a variety of seafood like clams, shrimp or squid.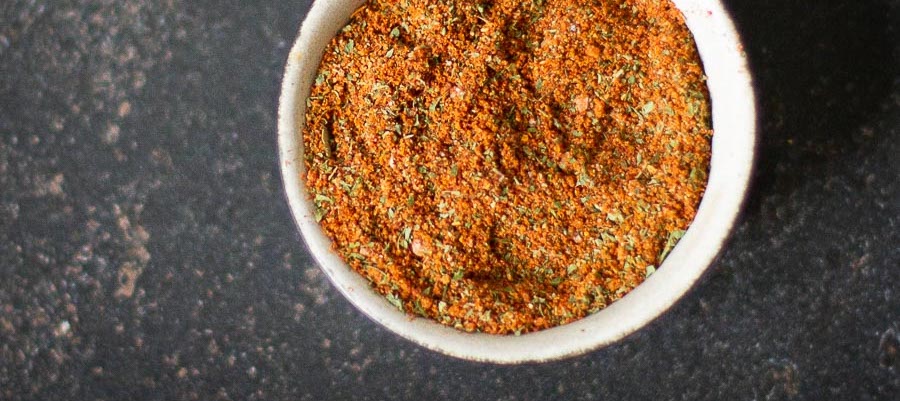 This bowl is full of fresh summer ingredients and the robust flavor from A Taste of Portugal brings it all together. Tomato and smoky paprika combine with parsley and bay to make a base accented with citrus and a kiss of heat from Portuguese piri piri chilis. The flavors infuse the sauce, so don't skimp on the crusty bread! This easy recipe is great for a quick weeknight meal for two people, or it can be batched for a crowd. The sauce with smoky paprika and a little spice and brings everything together by thickening it. In the unlikely event that you have leftover mussels, shell them and use the sauce on pasta or rice.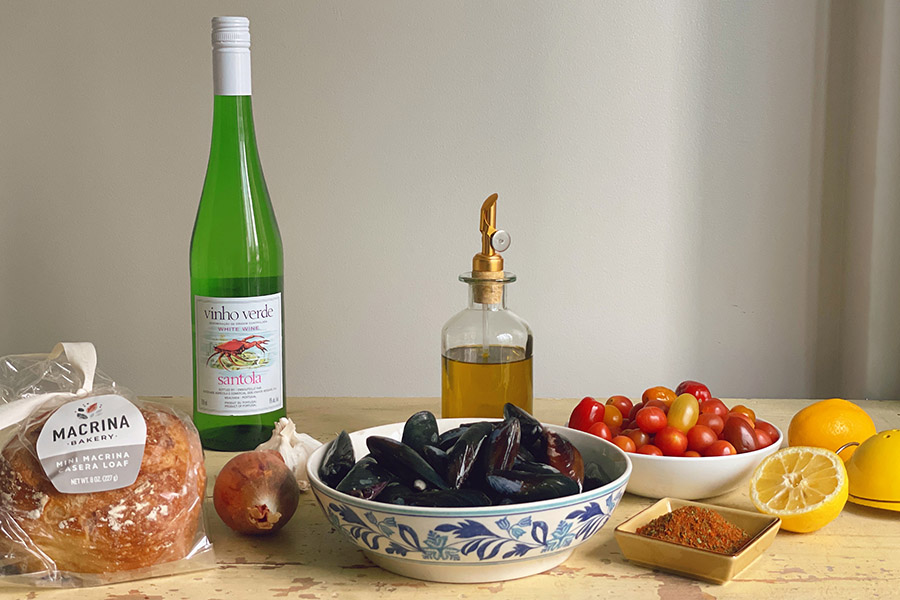 Ingredients
3 tablespoons olive oil
1 large shallot, julienned
4 garlic cloves, finely chopped, plus 2 garlic cloves, cut in half
1 teaspoon Kosher Salt
1/2 tablespoon Taste of Portugal
1 cup Vinho Verde, or dry wine
2 cups grape tomatoes, halved
3 dozen mussels, scrubbed and bearded
1/2 cup parsley, chopped
1 tablespoon butter, unsalted
4 thick slices of crusty sourdough bread
1 lemon cut in wedges, for serving
Instructions
In a large sauté pan, heat 2 tablespoon of the olive oil over medium heat. Add the shallot and chopped garlic, stirring to coat them with the oil. Season with salt and Taste of Portugal blend and cook until the shallots are tender, about 5 minutes. Stir in the wine and increase the heat to high, and cook until the wine is reduced by half. Add the tomatoes and let the mixture come to a high boil.
Add the mussels in a single layer, working in batches if necessary. Cover the pan and cook until the mussels have opened, about 3-5 minutes. Discard any unopened mussels. In the last 30 seconds of cooking, stir in the chopped parsley and the last tablespoon of olive oil and cold butter.
While the mussels cook, toast the bread, then rub the surface of each piece of bread with the cut side of one of the remaining garlic cloves. Serve hot with the hot mussels mixture in a shallow serving bowl. Add lemon wedge on the side, and spritz to finish.
© 2023 World Spice Merchants https://www.worldspice.com