Seattle Honey Mustard Chicken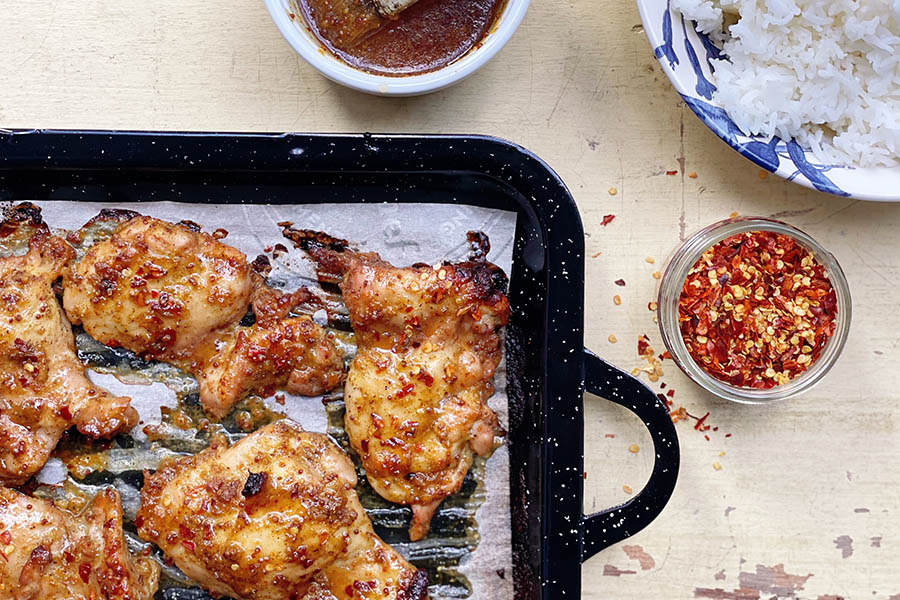 Back in the day, when we first created Seattle Salmon Rub, it was a time when most folks were hard pressed to think beyond lemon & dill for Salmon. Yes, we're talking 20+ years ago. We wanted the King of Fish to have a blend worthy of its name and created this incredible pan-Asian power house of flavor to compliment it. Ironically, that pigeonholed this versatile blend! As soon as it was on the table we realized that it was equally good on pork and, of course, chicken- but "Seattle Salmon Run that is Equally Good on Pork and Chicken" is really too long a name… but in all honesty, it's true.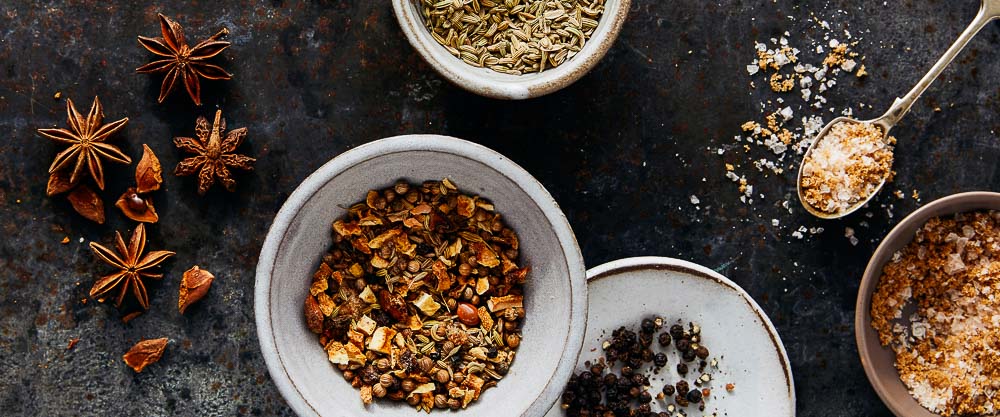 We call this recipe Seattle Honey Mustard Chicken because we've combined the Salmon Rub and all its toasty goodness with our new go-to local mustard and sweet local honey. All three flavors come together beautifully. The toasted Tellicherry black pepper, cumin, coriander and fennel in the spice blend are accented with orange peel, star anise and a little brown sugar for a sweet counterpoint. The Mustard & Co. Classic Mustard  has a fresh, true flavor and a great bite, and the whole mustard seeds add texture to the chicken thighs as they roast. The chicken comes out sticky and delicious coated with sweet sauce. Because this sauce is SO good, reserve half for future dipping, or chop the chicken and add it to your favorite greens on a bed of rice for a complete meal. As always, add extra heat if it suits your palate. We sprinkled on a little India Red Chili Flake for the finish.
Instructions
Preheat oven to 375 degrees. Line a sheet tray with parchment paper and set aside. In a medium bowl whisk together the honey, mustard and Seattle Salmon Rub. Reserve half of the sauce in a separate bowl, and stir in the mayonnaise or Greek yogurt.
Place the boneless chicken thighs on the prepared sheet pan. Brush the honey mustard sauce on both sides.
Bake the chicken until fully cooked to an internal temperature of 165 degrees, about 35-40 minutes.
Turn the broiler on high and brown the chicken for the last 2-3 minutes of cooking. Serve immediately and drizzle with the remaining sauce and garnish with red chile flakes.
© 2023 World Spice Merchants https://www.worldspice.com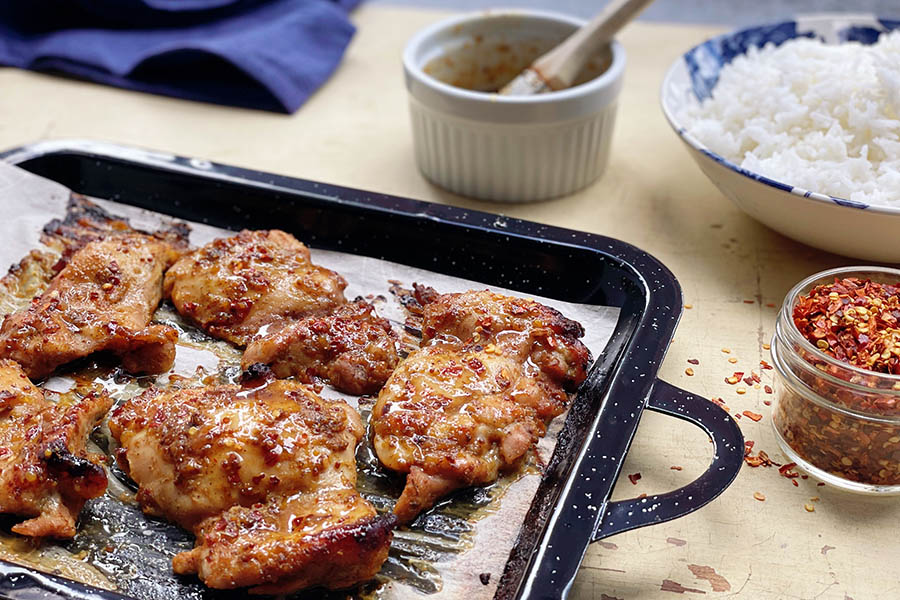 If you have some Seattle Salmon Rub left, consider following our recipe for – you guessed it – salmon! Check it out here.