Spicy Baked Hominy
The World Spice Cookbook Club is going to be bringing out New American recipes from Rustic Joyful Food by Danielle Kartes for our July 2016 Meet & Eat. Danielle's book is chock-full of simple and delicious recipes that the author has lovingly collected, prepared and improved. When we read the book, we fell in love with the basic spicing and ease of preparation in this recipe for spicy baked hominy, which can stand alone as a snack or serve as an all-purpose addition to almost any meal.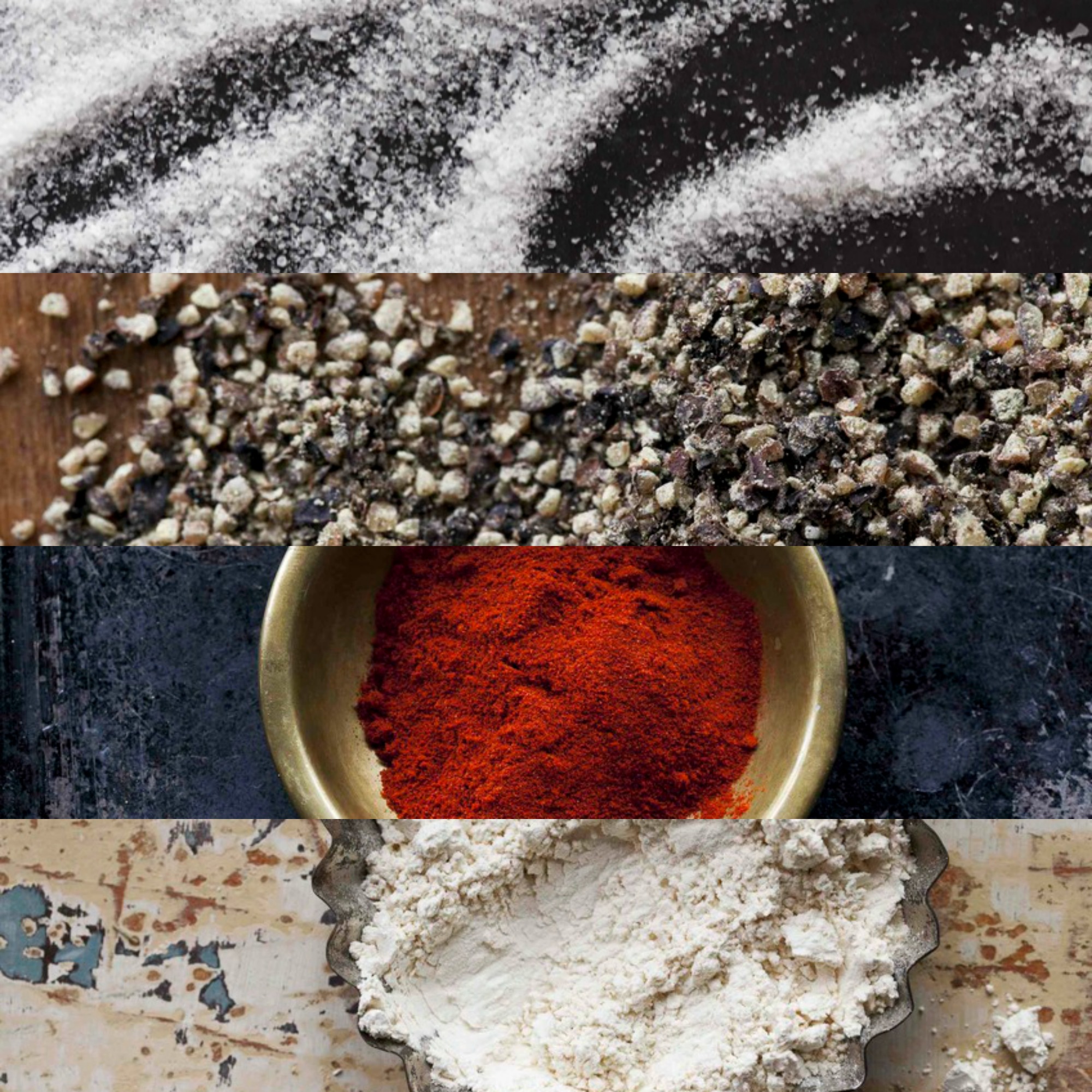 From the Author: "I love Corn Nuts and was trying to make them one day, but all I got were these heavenly, chewy, salty, spicy bits of corn goodness that I ate until they were gone! I imagine they'd be amazing as a topping to salads and soups and even street tacos! Crack a beer, and enjoy this guilt-free snack."
Ingredients
1 15-oz. can hominy, drained and rinsed
1 tsp. salt
1 tsp. pepper
1 tsp. paprika
1 tsp. garlic powder
2 Tbsp. coconut oil or vegetable oil
Instructions
Preheat oven to 350°. Drain and rinse hominy, then add all seasonings and oil. Mix together and pour onto a lined baking sheet; I like to use parchment, but foil works great, too. Bake for 20-25 minutes until sizzling and lightly browned. Take care to turn them a few times during cooking.
© 2023 World Spice Merchants https://www.worldspice.com
Rustic Joyful Food is the July 2016 selection for the World Spice Cookbook Club. Rustic Joyful Food is currently available for purchase at our retail store and online.
Recipe and image from Rustic Joyful Food by Danielle Kartes. Copyright © 2014 by Danielle Kartes. Photographs copyright © 2014 by Jeff Hobson & Michael Kartes. Reprinted with permission of the publisher, Danielle Kartes. All rights reserved.