Za'atar Lamb Chops
Za'atar Lamb Chops are a perfect pairing in more ways than one. Za'atar and lamb is a classic combination, and we've also paired both fresh and dried herbs in the marinade for maximum flavor. Oregano was the fresh herb of choice for this version, but rosemary, marjoram or a mixture would also be wonderful. Pick your favorite!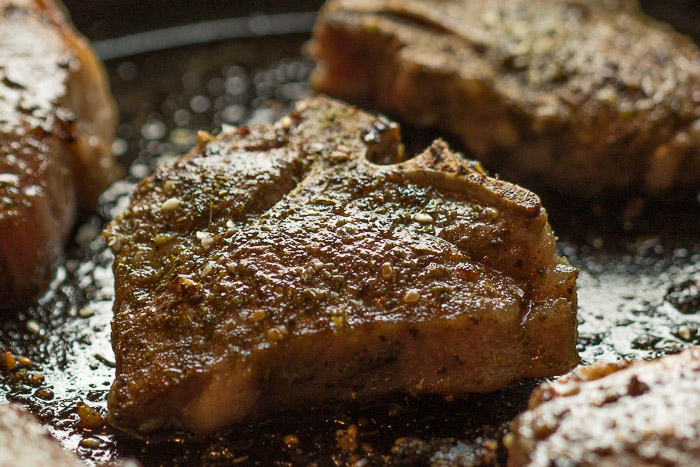 Ingredients
4 lamb loin chops
2 teaspoons olive oil
For the Marinade
2 tablespoons Israeli Za'atar, divided
4 tablespoons lemon juice
1 tablespoon olive oil
1 teaspoon ground Tellicherry Black Pepper
1 tablespoon honey
2 tablespoons fresh oregano, minced
2 cloves garlic, minced
3 tablespoons minced shallots
Instructions
In a 1 gallon ziplock bag, combine 1 tablespoon zaatar and all the remaining marinade ingredients.
Add the lamb chops and allow to marinate several hours in the refrigerator or one hour at room temperature.
Preheat the broiler on high.
Heat a large cast iron skillet on the stovetop over high heat and add olive oil to coat the bottom.
Sear the lamb chops 2 minutes on each side.
Place the skillet under the broiler and cook 4 minutes more.
Allow the meat to rest a few minutes and garnish with the remaining za'atar. Serve with your favorite spring greens and grain.
© 2021 World Spice Merchants https://www.worldspice.com