Advieh Fig Preserves
Figs are such a versatile fruit, conjuring both exotic images of relief under shade trees in a desert oasis and the comfort of a fireside holiday treat. We've whipped up a spiced fig preserve that lives up to that reputation. Rich with wine, balsamic vinegar, orange, spices and honey, this spread is worthy of the finest table yet easy to make. Here's the recipe, just in time for holiday entertaining.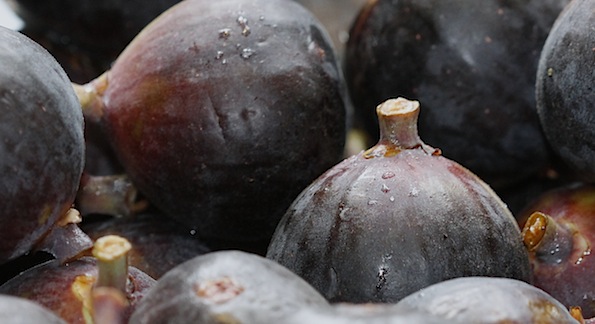 Ingredients
4 pounds black mission figs
1/4 cup water
1/4 cup balsamic vinegar
1/2 cup red wine
zest from 1/2 of a small orange
4 teaspoons ground Advieh, divided
2 tablespoons honey
Instructions
Rinse the figs, remove the stem and chop into halves.
Combine the figs, water, balsamic vinegar, red wine, orange zest, and 2 teaspoons of Advieh in a large pot. Simmer for one hour, stirring occasionally, until the fruit is soft and the mixture thickens to a jam consistency. Remove from the heat and allow to cool slightly.
Using an immersion blender, pulse the mixture to your desired consistency. We make ours quite chunky---just blending enough to beak down any large pieces of fig.
Return the pan to the stove over low heat and add the honey and 2 remaining teaspoons of Advieh. Stir to combine.
If the preserves thinned after blending, then simmer again to your desired consistency.
Use a pressure or water bath canner to preserve.
© 2023 World Spice Merchants https://www.worldspice.com
You can make preserves in a water bath or pressure canner, but rest assured they won't last. We've gobbled up three jars in the first week and are hoping we have enough left for our Thanksgiving guests. Paired with Dukkah encrusted goat cheese and crostini they make a delicious snack. We plan to serve them alongside roast meats, too, for a sublime and unexpected combination.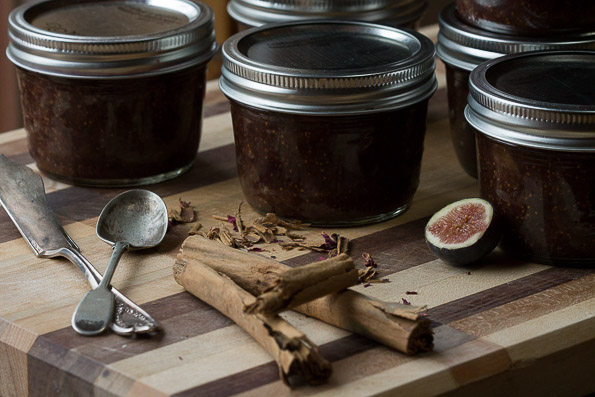 For this rainy day canning session we had help with the canning AND photography from our good friend Leah Manzari. Thanks, Leah!