Chicken Vindaloo
The World Spice Cookbook Club is getting a taste of grandmotherly love. Next month's cookbook selection, In Her Kitchen: Stories and Recipes from Grandmas Around the World, is a memorable compendium of portraits featuring grandmothers around the world alongside their signature family recipes. This chicken vindaloo recipe comes to the book, and to us, courtesy of Grace Estibero, 82, who grew up in the South Indian state of Goa. We can't wait to try this and other dishes at the May 2016 Meet & Eat.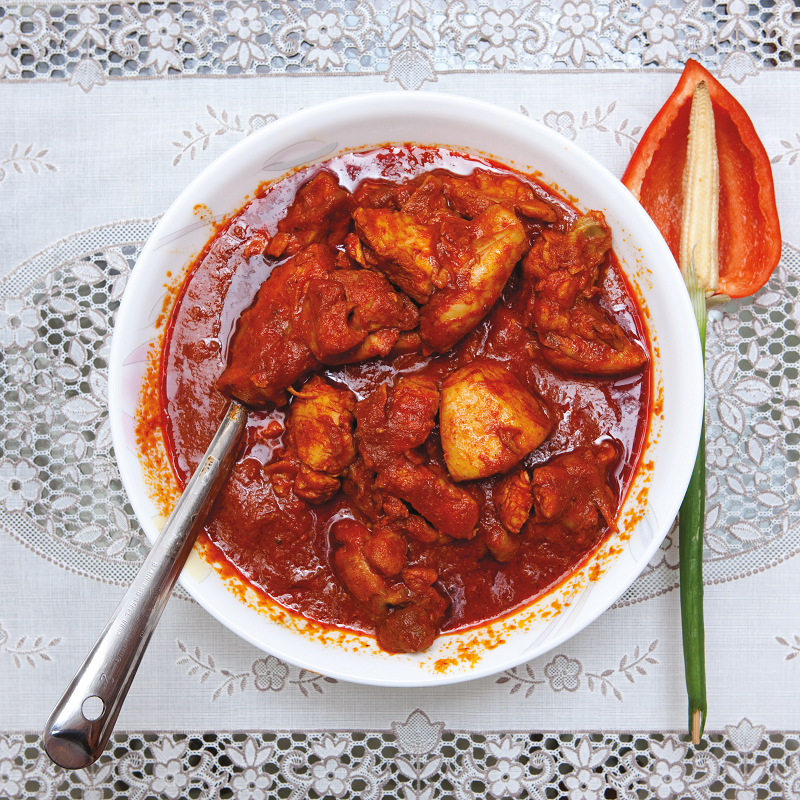 From the Author: "Typical of Indian cooking, chicken vindaloo is a hot dish, which was originally introduced to Goa by the Portuguese. Often served on special occasions, this dish is traditionally prepared with pork, but I am sure you will be fully satisfied with this chicken version."
Ingredients
2 red onions, finely diced
10 dried red finger chilies
2 fresh hot green chilies, roughly chopped
½ to 1 teaspoon ground cinnamon
10 garlic cloves, roughly chopped
One (½-inch) piece of fresh ginger, peeled and roughly chopped
1 teaspoon ground cumin
10 whole cloves
10 whole black peppercorns
1 teaspoon ground turmeric
1 tablespoon tamarind paste
1 tablespoon sugar
8 skinless, boneless chicken thighs (about 2 pounds), cut into bite-size pieces
Salt and freshly ground black pepper
2 tablespoons vegetable oil
Instructions
In a blender, combine half of the diced red onions with the red chilies, chopped green chilies, cinnamon, garlic, ginger, cumin, cloves, black peppercorns, turmeric, tamarind paste, sugar, and ½ cup of water. Blend until everything is finely chopped. Add another ½ cup of water and blend until the mixture becomes a puree.
Season the chicken with salt and pepper.
In a large sauté pan, heat the oil over medium heat. Add the remaining diced onions and sauté until they become golden. Add the masala sauce to the pan and stir to combine. Cook the sauce for 5 minutes, then add the chicken pieces. Continue to cook for 18 to 20 minutes, until the chicken is cooked through.
© 2023 World Spice Merchants https://www.worldspice.com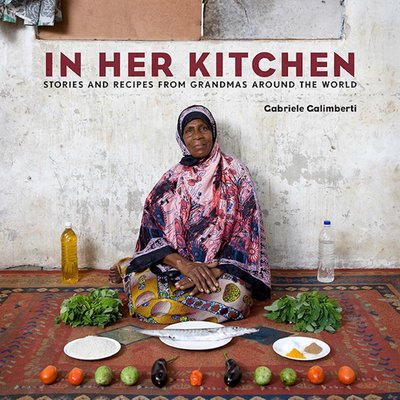 In Her Kitchen: Stories and Recipes from Grandmas Around the World is the May 2016 selection for the World Spice Cookbook Club. In Her Kitchen is currently available for purchase on amazon.com.
Reprinted with permission from In Her Kitchen: Stories and Recipes from Grandmas Around the World published in 2014 by Clarkson Potter. Text and photography © 2014 Gabriele Galimberti. All rights reserved.