Creole Spiced Coleslaw
I'll admit it… I was a little skeptical about developing a spiced coleslaw. Coleslaw is one of those things I've long appreciated for its' simplicity, but boy, have I been missing out! The depth of flavor added from the Creole Spice and the bold, assertive heat of the chile flakes and Piri Piri makes the cooling quality of the mayonnaise and crisp cabbage in this slaw even more pronounced and refreshing. The classic juxtaposition of creamy, tangy, and crunchy that we love in coleslaw still sings, here, but is undeniably enhanced by the savory blend of bell pepper, celery, and onion in the Cajun 'trinity' tradition.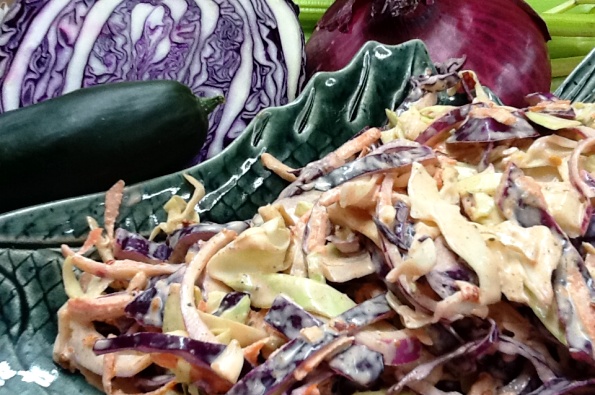 This slaw is interesting and delicious enough to be served as a side dish alongside any grilled entree, or top off a juicy pulled pork or fried fish sandwich with a generous scoop. Be warned- you may never be satisfied by the original version again!
Instructions
Combine the cabbage, carrot, red onion and green onions in a large bowl.
In another bowl, mix the mayonnaise, vinegar, lemon juice, spices and sugar, stirring well. Pour the dressing over the cabbage mixture and toss gently to mix. Season the slaw with celery seed, salt, and pepper.
Chill for 2 hours in refrigerator.
© 2023 World Spice Merchants https://www.worldspice.com