Crispy Cajun Okra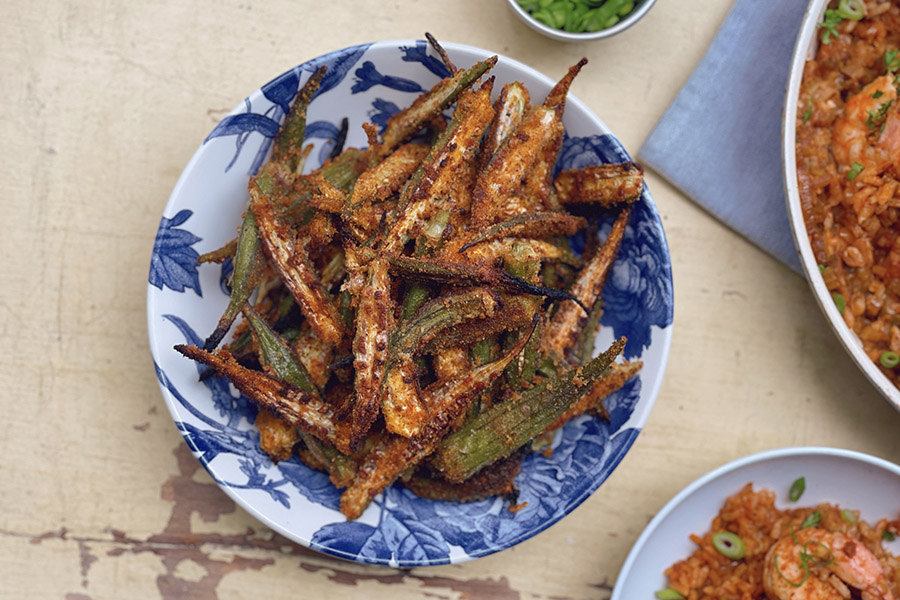 Fried okra is a Southern favorite, known to convert okra haters into okra lovers. Likely it's because okra fresh from the fryer lacks the abundant "slime" associated with some okra dishes. And who doesn't love all things breaded and fried, right? Our recipe for Crispy Cajun Okra will bring in even more converts because we've done it all without the fryer so it's guilt-free.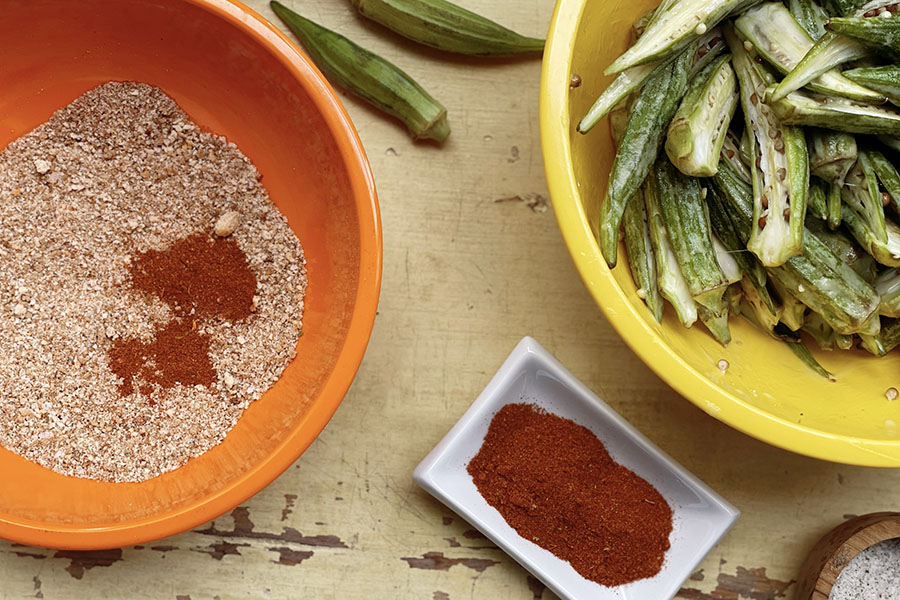 Our go-to breading method starts with a dip in cornstarch, egg whites and oil to create a gluey base for the breading. Then roast the okra on a hot sheet pan and finish under the broiler to get a crispy crust that isn't soggy or dry. The result is a flavorful side dish for your next Gumbo or Jambalaya, or a fun passed appetizer for Mardi Gras festivities.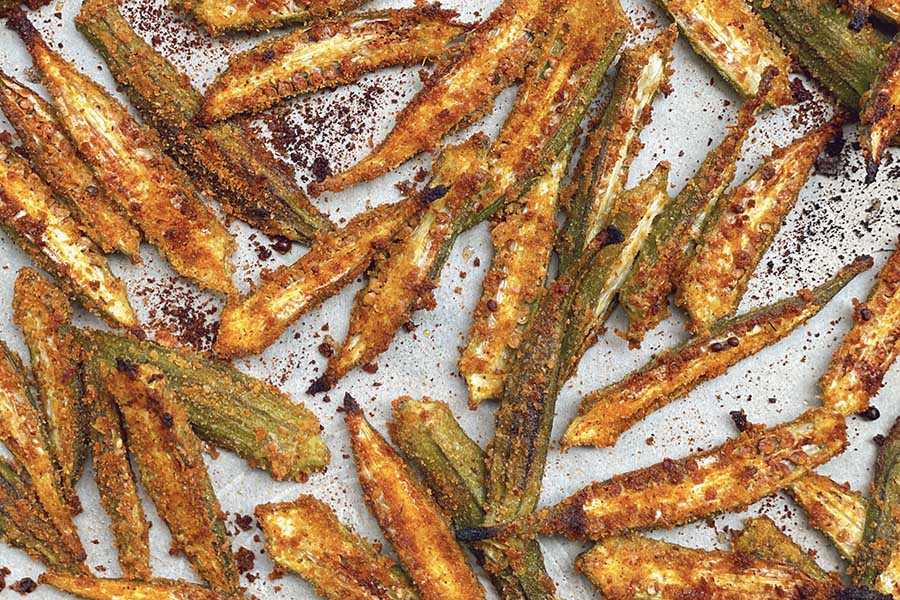 Ingredients
1 pound fresh okra
1 tablespoon egg white
1 tablespoon cornstarch
3 tablespoons vegetable oil
1 cup fine bread crumbs
1 tablespoon Cajun Black, ground
2 teaspoons kosher salt
Instructions
Preheat the oven to 425°. Line a sheet pan with parchment paper and set aside.
Cut the okra in half lengthwise.
In a medium sized bowl combine the cornstarch, egg white and vegetable oil. Whisk until the mixture forms a runny paste. This will be the glue for the bread crumbs. Add the okra to the bowl and toss until fully coated.
In a separate bowl, add the fine breadcrumbs, Cajun Black and salt. Stir to combine.
Add about half of the coated okra to the bowl and gently toss them in the breadcrumb mixture. Add the remaining okra and toss until coated. Evenly distribute the okra on the sheet tray. Cover any naked okra with remaining breadcrumbs.
Roast the okra for 18 minutes and broil on high for 4 minutes or until some okra pieces get browned and blackened. Eat them hot for the crispiest crunch. This is a great recipe to try out if you have a convection oven or air fryer.
© 2023 World Spice Merchants https://www.worldspice.com
Loved the crispy okra? Have fun and use this breading method with other veggies like zucchini sticks, cauliflower or Brussels sprouts.