Porcini Soda Bread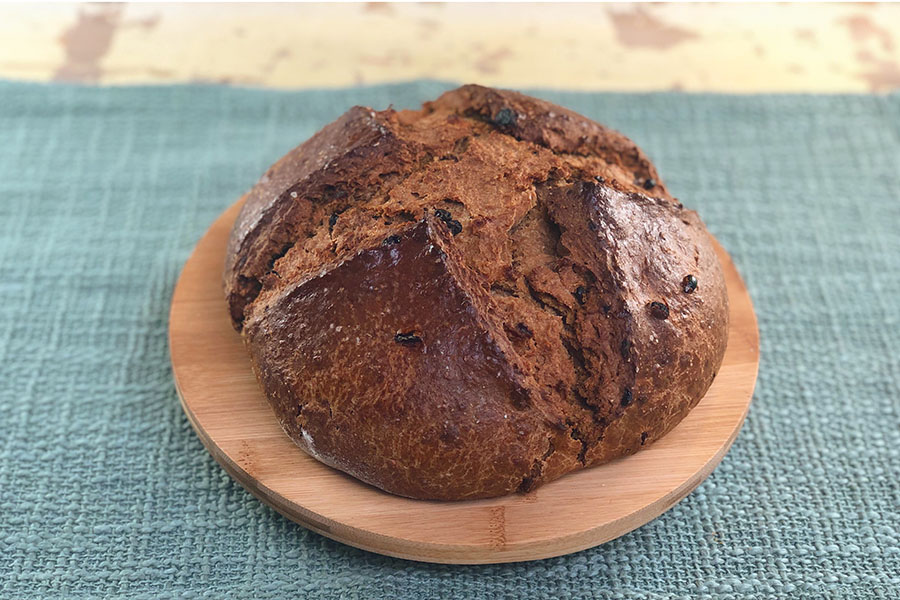 Irish soda bread is one of the easiest quick breads to make, and it's very adaptable. Whole wheat, oats and rye flours make this a hearty loaf. For this version we added a full complement of umami with earthy porcini mushrooms and our bestselling Cascade Mushroom Mix. From there, we wanted to add some chewy bites so tart barberries and sweet dried apricots made it into the mix as well. The end result was a delicious and hearty bread to brighten your St. Patrick's Day celebration
Ingredients
1 cup dried porcini mushrooms
1/2 cup warm water
1 3/4 cups buttermilk
1/4 cup unsalted butter, melted
1/4 cup honey
2 cups all purpose flour
1 cup whole wheat flour
1/2 cup rye flour
1 cup old-fashioned oats
1/4 cup diced dried apricots
3 tablespoons barberries
2 teaspoons baking powder
1 tablespoon Cascade Mushroom Mix
2 teaspoons kosher salt
1 teaspoon baking soda
1 egg, beaten for egg wash
Instructions
Place rack in center of oven and preheat to 375°F. Line a sheet tray with parchment paper.
Add dried porcinis to a blender and pour 1/2 cup warm water over.
Let stand until mushrooms are softened and liquid is absorbed, about 15 minutes. Add remaining wet ingredients; buttermilk, butter and honey, to the blender. Blend on medium until it's a smooth paste.
Whisk together both flours, oatmeal, apricots, barberries , baking powder, Cascade Mushroom Mix salt, and baking soda in another large bowl.
Make a well in the center of the dry ingredients; add the mushroom paste and stir until the dough forms, gradually gathering in the dry ingredients.
Turn dough out onto work surface and knead gently, about 5 turns.
Shape dough into a round 7-8 inches. Transfer to baking sheet.
Brush with egg wash and cut an X on top center of loaf. .
Bake about 1 hour and 5 minutes, until tester comes out clean or internal bread temperature is 190. Transfer to rack and cool.
© 2022 World Spice Merchants https://www.worldspice.com