Nigella Caesar Dressing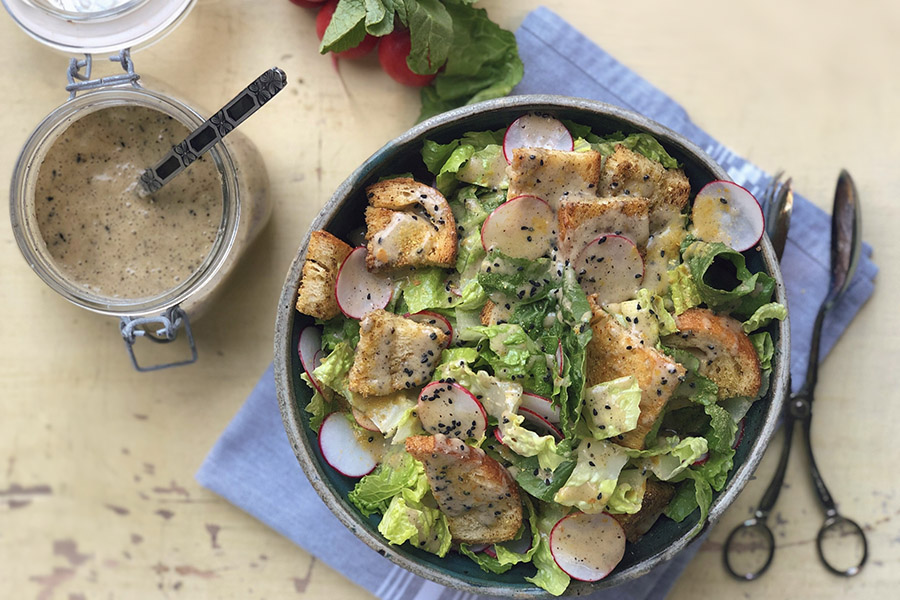 This genius twist on Caesar dressing is a snap to make and boasts all the flavors in a classic Caesar. The twist? We've managed to make it vegan and low cholesterol with a little spice magic. Worcestershire powder is the umami bomb instead of the traditional anchovy, and black salt with its slightly sulfurous taste opts in for the egg. This recipe makes about a half quart. It keeps well in the refrigerator and can be used for Caesar salad or a flavorful marinade for chicken or fish. Of course it wouldn't be a Caesar without the croutons so we've included a suggestion for those too. Happy Salad Season!
Ingredients
For the Dressing
Croutons
Instructions
Add all of the dry ingredients in a tall 1 quart container with a wide base, like a Mason jar.
Pour in the water and blend well with an immersion blender.
With the immersion blender running and immersed in the liquid, slowly pour in the oil, and continue blending until emulsified and thick. The result should be creamy.
Croutons
Toss your bread in a bowl with olive oil and evenly sprinkle the provencal salt.
Spread croutons evenly on a sheet pan lined with parchment and bake for 15-20 minutes at 325°.
Notes
For crunch add thinnly sliced radishes to the salad. For added umami sprinkle nutritional yeast on the salad as a vegan substitute for parmesan cheese.

© 2023 World Spice Merchants https://www.worldspice.com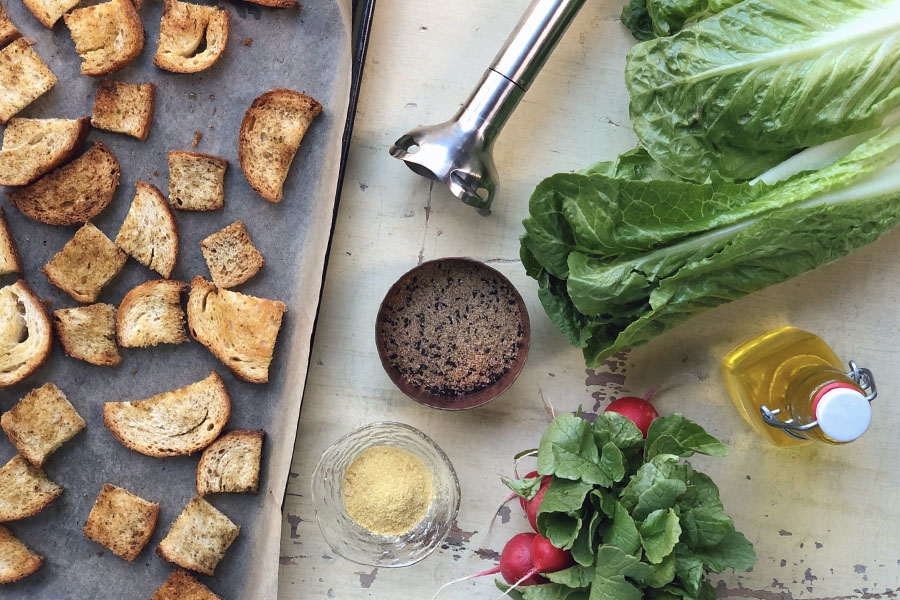 This recipe was so delicious we added it to our permanent inventory. Now you can buy Nigella Caesar premixed on our website! Just substitute 1/4 cup in place of the spices in the dressing recipe above.