Mango Rooibos Iced Tea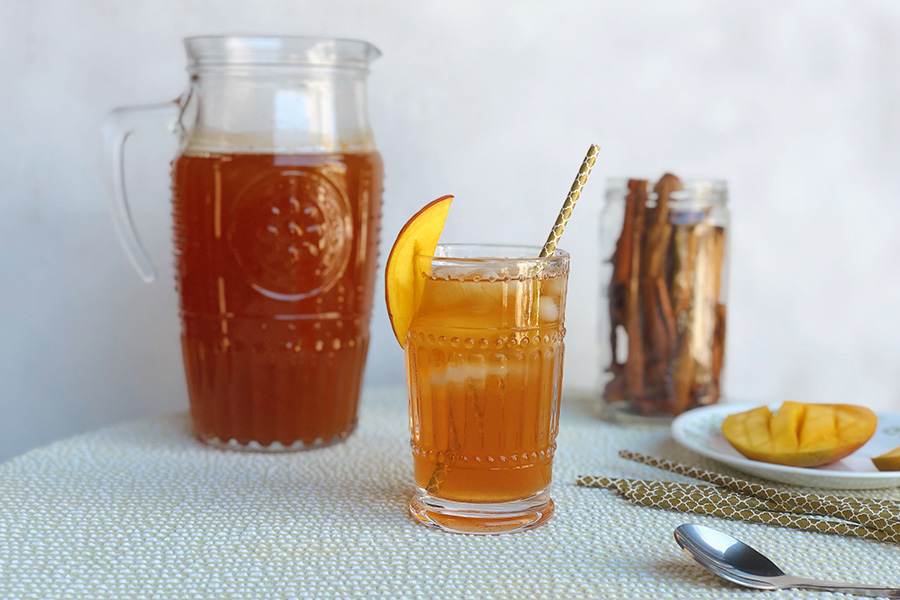 Rooibos is an herbal tea from South Africa. It has delicate hints of caramel and woody flavors. Once steeped it turns a gorgeous rusty-red color. We added aromatic allspice as the secret ingredient in this brew, having notes of nutmeg, cloves and black pepper. For a touch of warmth we added cinnamon and sweet mango puree to brighten your glass. Delicious, thirst quenching, and good for you; sipping this tea is a great way to keep cool on a hot summer day!
Instructions
In a small saucepan, add the brown sugar, allspice, cassia cinnamon, and 1 quart of water. Bring to a boil. Stir and add the rooibos tea, then take the mixture off of the heat. Let the mixture stand for 30 minutes.
Pour the tea through a fine mesh strainer and discard the solids. Add the tea to a pitcher along with 1 quart of cold water and mango puree. Stir until combined. Add ice and enjoy immediately.
© 2023 World Spice Merchants https://www.worldspice.com