Nigella Watermelon Salad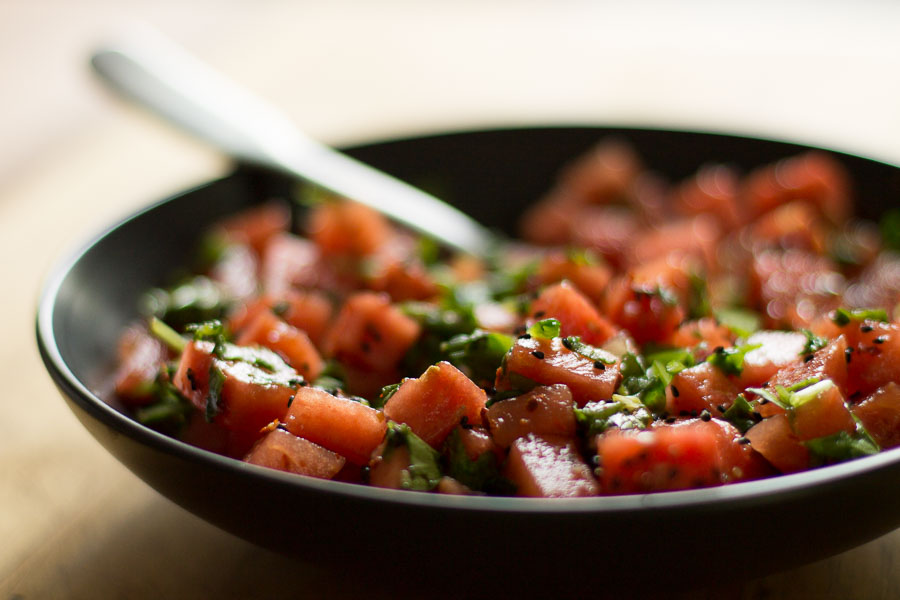 Nothing says summer quite like watermelon and this salad has all the right flavors to complement it. Juicy watermelon chunks are dressed with lime juice for an unbelievable sweet/tart pairing. Nutty arugula and savory onion hints from the nigella seeds add a hint of savory crunch. And because my crowd is always game for a little extra summer heat, a sprinkle of Marash chile flakes round out the finish. This salad is easy to whip up for a weeknight side dish and scales up nicely for a crowd pleasing BBQ or picnic.
Instructions
In a large bowl, combine the watermelon, lime juice, preserved Meyer lemon paste, and marash chile flakes. Stir gently.
Mix in the chopped arugula, then sprinkle the nigella seeds on top and serve.
Enjoy...maybe make a double batch...
© 2023 World Spice Merchants https://www.worldspice.com