Portuguese Ginjinha
Ginjinha, or Ginja for short, is a liqueur made from an infusion of sour cherries, also called ginja berries. After a friend from Lisbon introduced us to this delicious concoction, we waited almost a year Pacific Northwest cherries to be in season so we could try to make our own. Our recipe for this liqueur is spiced with cinnamon and cloves to add a spicy, aromatic bite.
Traditionally served in shot glasses for a slow sip with a tart cherry garnish, Ginjinha is also a great ingredient in other cocktails. Try using some in a batch of sangria, or add a bit to your Manhattan for a sweet and spicy twist. As soon as we tried it, Ginjinha quickly became a bar cart staple for its versatility and unique flavor.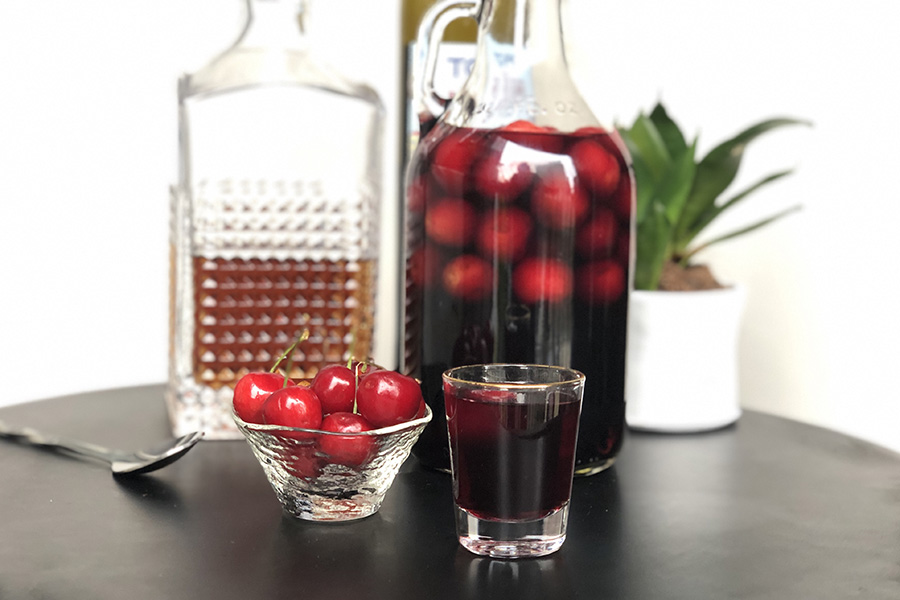 Ingredients
2 cups Portuguese red wine
2 cups brown sugar
4 whole cloves
Half pound tart cherries, washed and stems removed
1 cup grappa or vodka
Instructions
In a small sauce pan, add the red wine and brown sugar, heat and stir until the brown sugar is dissolved.
Add the cinnamon sticks, cloves and cherries to a glass liter jug or container.
Pour in the grappa and red wine sugar mixture.
Keep at room temperature and give the bottle a shake a couple times a week.
The Ginjinha should be ready in a month.
© 2023 World Spice Merchants https://www.worldspice.com