Saffron Lemonade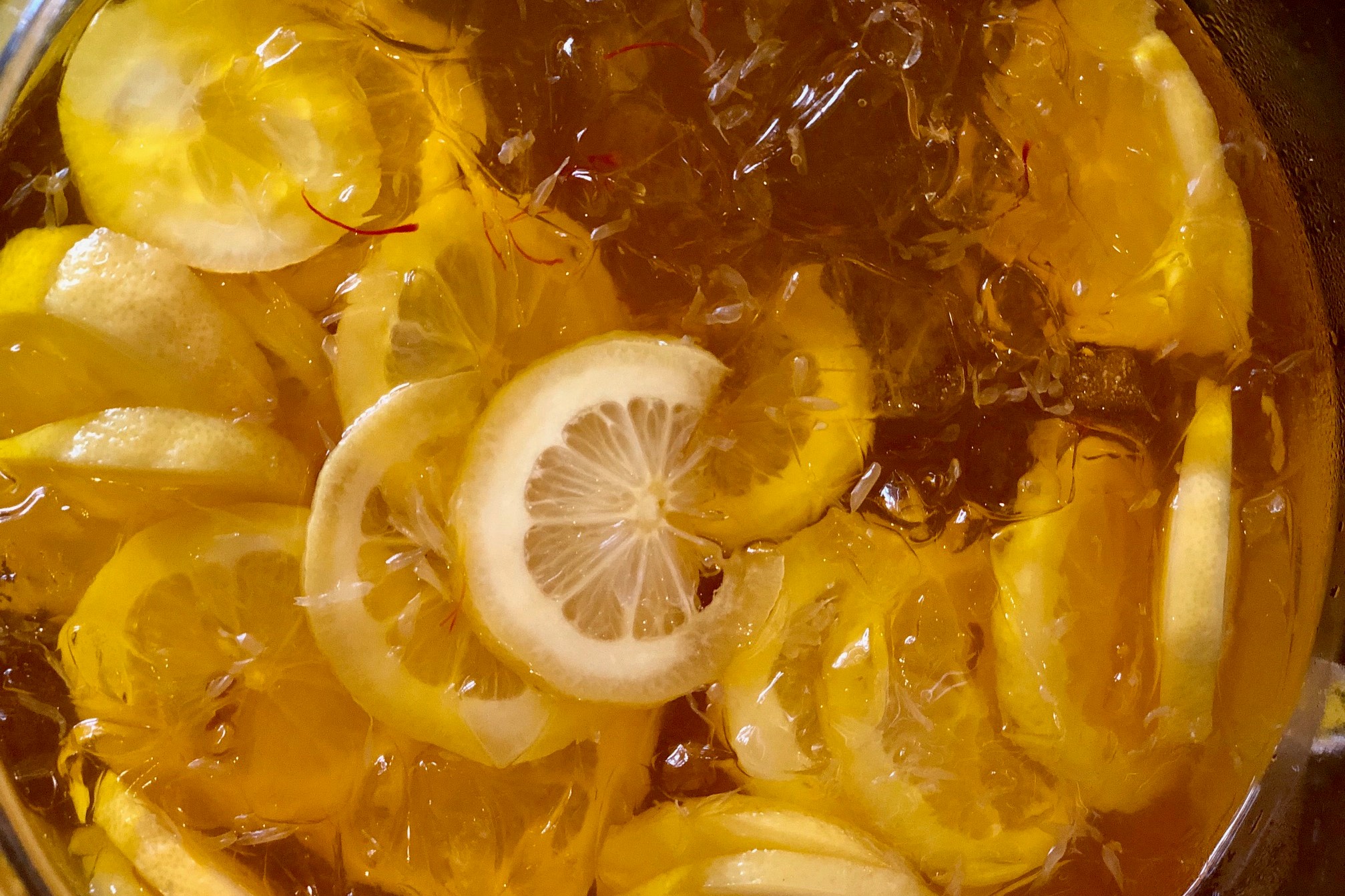 We often get asked how to use saffron and this is one of our favorite and unique ways. A little goes a long way with this flavorful brew and it is so easy to make. The sunshine in this cup shines all on its own but it also mixes well with all manner of spirits, sweet or savory. Truth be told we've tried it with everything from Mezcal to Vanilla Vodka and they are all fantastic.
Ingredients
12 lemons, juiced and peeled
1 gram saffron
1 cup sugar
1 gallon of water, divided
1 or 2 lemons, thinly sliced
Instructions
First make simple syrup for lemonade. Combine the lemon peel and sugar into a pot with 1 quart of water. Bring to a boil and then simmer for 5 minutes, stirring occasionally until the sugar is dissolved.
Remove from heat and strain to remove the lemon peel.
While the simple syrup is hot, add the saffron and let it steep 5-10 minutes.
In a serving pitcher, combine an additional 3 quarts of water, lemon juice and the saffron syrup and stir until mixed. Garnish with thinly sliced lemons.
© 2023 World Spice Merchants https://www.worldspice.com