Umami Apple Pie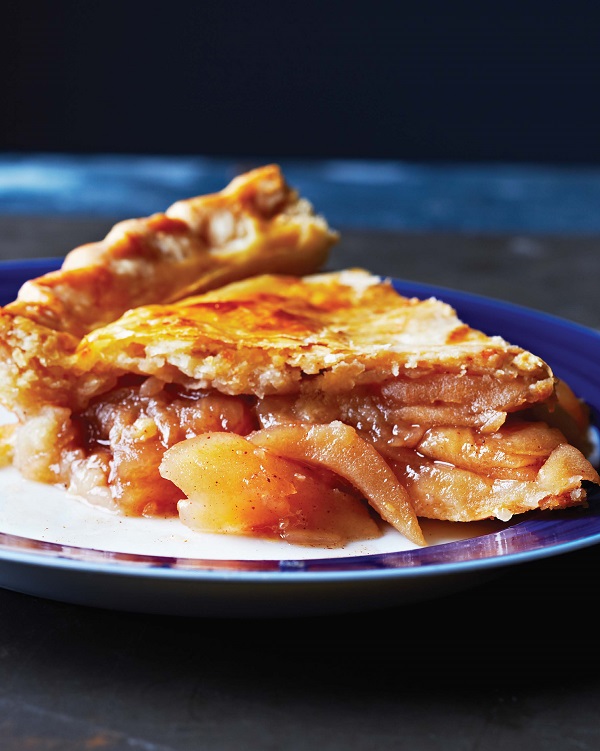 For our final meeting of the year, the World Spice Cookbook Club is taking on recipes from The Flavour Principle: Enticing Your Senses With Food And Drink. This cookbook, containing recipes from around the world, focuses on the fundamentals of flavor and suggests pairings to complement the unique tastes of each dish. Our second preview features this exceptional umami apple pie, which uses white cheddar in the crust for another delicious sweet & savory pairing.
From the Author: "One issue I have with apple pies is that the apples are not soft and juicy enough. To avoid that, I use several different kinds of apples, some hard and some soft, and precook them for a few minutes to just soften."
Ingredients
Cheddar Pastry:
2½ cups all-purpose flour
½ tsp kosher salt
1 cup cold unsalted butter, cut in cubes
1 cup shredded white cheddar
6 to 8 tbsp cold water
Egg Wash:
1 egg yolk beaten with 1 tbsp milk
Filling:
Instructions
Combine flour, salt, butter and cheese in a food processor. Pulse until butter is the size of small peas. Transfer to a bowl, drizzle with cold water and toss with your fingertips or a rubber spatula, adding more water if needed until pastry holds its shape when squeezed between the fingers. Gather pastry together and divide into two balls, one slightly larger than the other. Flatten each into a disc, wrap in plastic wrap and chill for 30 minutes.
Preheat oven to 425°F.
Roll out larger portion of pastry on a lightly floured surface to fit an 8-inch pie plate, leaving a ½-inch overhang. Chill until needed. Roll out second piece for the top. Chill.
Combine apples, lemon juice, sugar, cinnamon and allspice in a large skillet. Cook over medium heat, stirring gently, for 5 minutes or until apples just begin to soften. Remove from heat and let stand for 5 minutes to absorb more of the syrup.
Stir in tapioca flour and heap into pie shell, mounding apples in the middle. Dot with butter. Cover with top layer of pastry, seal edges and crimp. Brush with egg wash. Cut small steam vents in top of pastry. Bake for 15 minutes. Reduce heat to 350°F and bake for another 30 to 40 minutes or until crust is golden, apples are tender and juice is bubbling. If pastry begins to brown too quickly, cover with a sheet of parchment paper.
© 2023 World Spice Merchants https://www.worldspice.com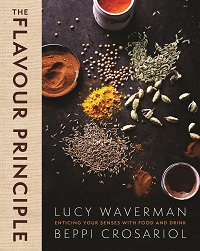 The Flavour Principle: Enticing Your Senses With Food And Drink is the November 2016 selection for the World Spice Cookbook Club. The Flavour Principle is currently available for purchase at amazon.com.
Recipes from The Flavour Principle © 2013 by Lucy Waverman and Beppi Crosariol. Photography © Ryan Szulc. Published by HarperCollinsPublishers Ltd. All rights reserved.