Chinese Five Spice Apple Cake
This simple apple cake was baked by my great-grandmother on a wood stove over 100 years ago, and I'm happy to still be cooking it today. This recipe is timeless, rustic and highlights the flavors of both the apples and the spice. This old family recipe was one of the first that I adapted to experiment with the amazing world of spices and I'm thrilled to share it.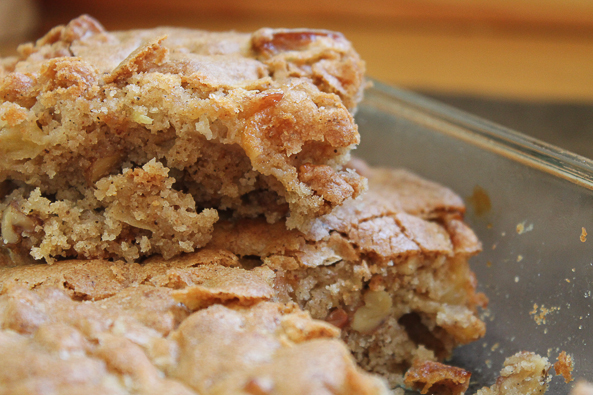 Ingredients
1 cup vegetable oil or coconut oil
3 eggs
1 vanilla bean, scraped
2 1/2 cups flour
2 cups sugar
1 tablespoon baking powder
3/4 teaspoon salt
2 tablespoons ground Chinese Five Spice
3 cups chopped apples
1 cup chopped walnuts
Instructions
Mix sugar, eggs, oil and vanilla.
Combine dry ingredients.
Add the dry ingredients to the wet mixture and mix thoroughly.
Fold in apples and nuts.
Bake 45 minutes at 350 degrees in a greased 9" x 13" pan.
© 2023 World Spice Merchants https://www.worldspice.com