Buffalo Totchos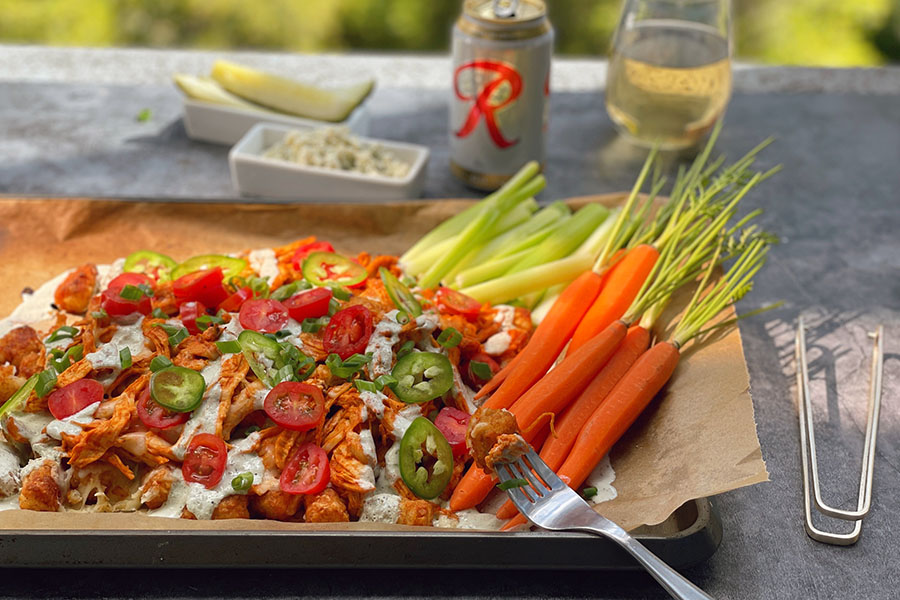 In the realm of culinary fusion, which can admittedly be hit or miss, "totchos" are a stroke of pure pub-fare genius. Universally beloved- the combination of tater tots and nachos are proof positive that good things can be made even better. So we thought we'd see just how far we could take it with a couple of beloved spice flavors. Yes, Buffalo Spice on chicken and fresh Ranch dressing for the drizzle and dunk.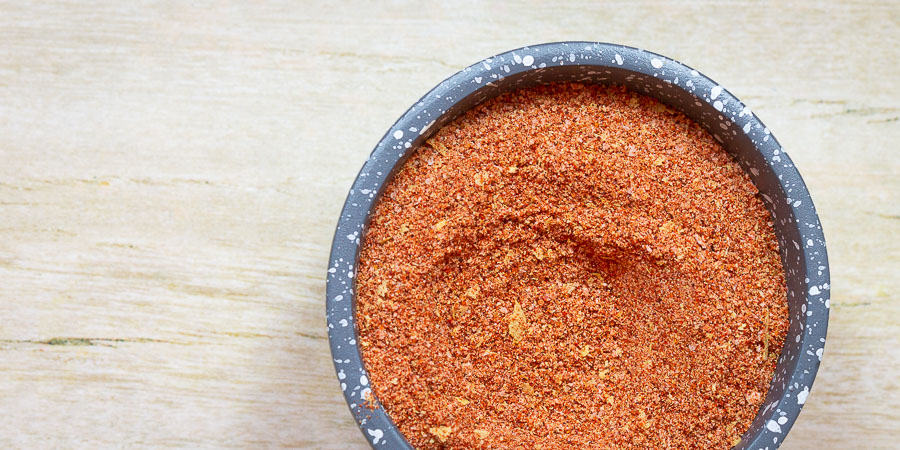 A pointed punch of cayenne combined with tangy apple cider vinegar powder brings the signature Buffalo flavor to any sauce or dish. Here we transformed chicken into a flavorful topping for Buffalo Totchos. Layered with Monterey Jack and blue cheese crumbles and finished with sliced scallions, chopped jalapeño and cherry tomatoes, these hearty totchos are full of flavor and bring more than a snack to the table, it's a meal! Keep a bag of tots and a jar of Buffalo Spice on hand and you'll always be ready to whip up this delicious dish. Add crunchy veggies on the side and mix up the toppings with all your favorites.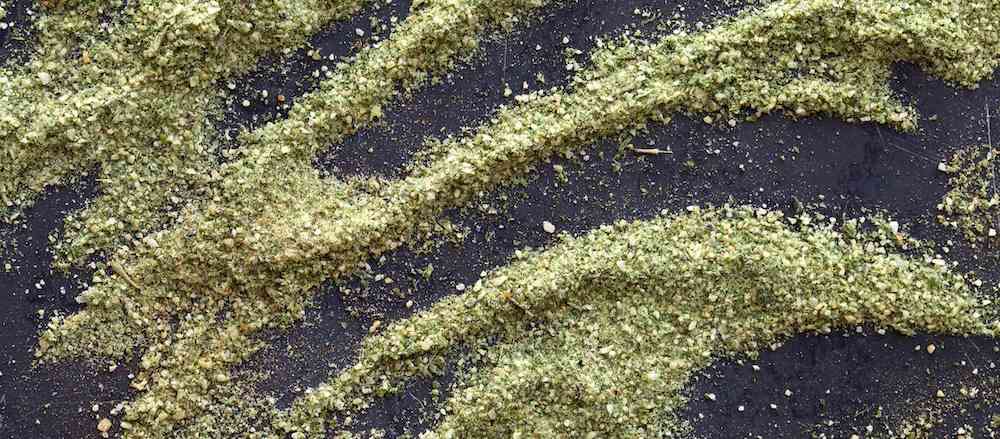 For the finishing touch, a little house made Ranch goes a long way toward making these the best totchos ever. The spice flavors bloom in the buttermilk and since our Ranch Seasoning is salt-free you can customize it to suit your taste. Keep some on hand…Salad Days are ahead!
Ingredients
1 2 lb bag tater tots, frozen
1 cup buttermilk, divided
1/2 cup sour cream
1 1/2 teaspoons Kosher salt, divided
1/2 tablespoon Ranch Seasoning
1 lb chicken breast, cooked and shredded
1 tablespoon mayonnaise
2 tablespoons Buffalo Spice
4 oz Monterey Jack cheese, shredded
3 oz blue cheese, crumbles
1 cup cherry tomatoes, halved
2 scallions, sliced
1 jalapeño, pickled or thinly sliced fresh
Instructions
Arrange a rack in the middle of the oven and preheat according to the directions on the package of tater tots.
Line a large sheet pan with parchment paper. Spread out the tater tots as evenly as possible. Bake the tater tots 5-10 minutes longer than the instructions suggest. This will result in a crispier and drier tot which will hold up better beneath the toppings.
While the tater tots are cooking, prepare the Ranch dressing, Buffalo chicken and other toppings.
First, in a small bowl, whisk together the 3/4 cup buttermilk, sour cream, 1/2 teaspoon Kosher salt and Ranch Seasoning. Set aside.
Then, in a large bowl, combine the shredded chicken, mayonnaise, 1/4 cup buttermilk and Buffalo spice. Stir with a spatula until the chicken is coated. Set aside.
Portion out and have the remaining toppings handy. Once the tater tots are golden brown and crisp, gather them together on the sheet pan into a neat pile and evenly sprinkle the Monterey Jack cheese and blue cheese crumbles on top. Return the pan to the oven and broil on high for 3 minutes or until the cheese is melted. Once melted, evenly sprinkle the shredded chicken and broil for another 3 minutes or until the cheese has started to bubble and blister. The chicken will appear shiny and juicy when hot. Right before serving, garnishing the totchos with tomatoes, scallions and jalapenos. Enjoy with a generous drizzle of ranch dressing and keep the remainder on the side for dunking.
© 2023 World Spice Merchants https://www.worldspice.com