Clarified Milk Punch
Mixolology is much more than a hobby to me, and the chef in me loves this drink because of all the science involved. The key to the punch's clarity is the milk proteins, which cling to all of the impurities in the mixture. Once strained, the result is a flavorful elixir that will impress any foodie or bartender. Although it's plenty boozy, it's smooth and evolves with every sip. If you love cocktails, this is a must try!
The base of the punch is rum, apple brandy, and whiskey. We spiced the base with Keemun black tea, allspice, star anise, cinnamon, and cardamom, then we juiced a couple lemons and combined. With the alcohol and acid, the milk will start to curdle. Let the mixture set over night, then strain and run through a coffee filter. This drink packs a lot of hidden flavor, so we find it's best served simply on ice with a lemon peel.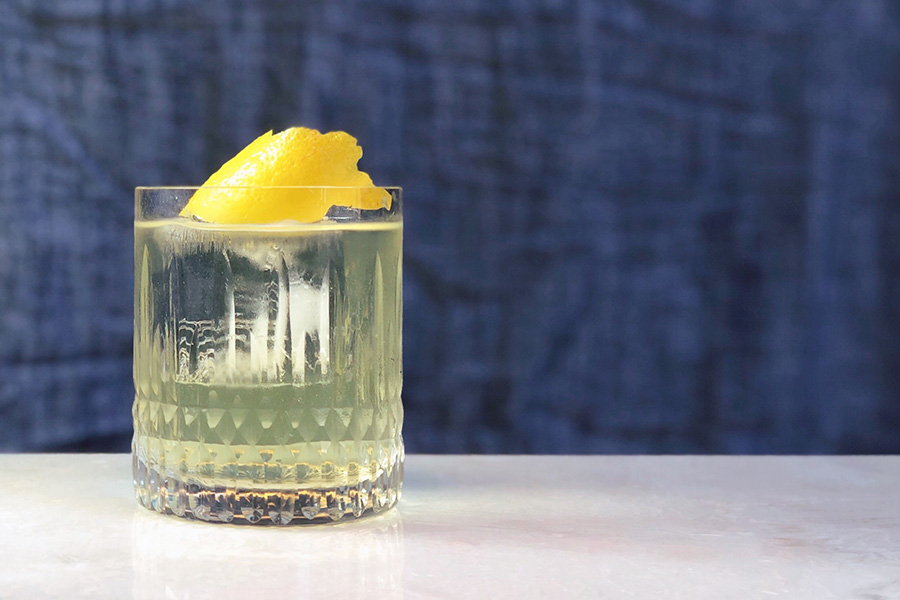 Instructions
Heat water and pour over Keemun. Steep for 4 minutes, then strain out the tea leaves. Add the tea to the sugar and stir until dissolved.
In a large bowl muddle the spices and lemon peel, or use a mortar and pestle to break up the spices so they leash out all of their oils.
Stir in the sweet tea, then add all of the alcohols.
Move mixture to a large airtight container with enough space left to add the milk.
Pour in the milk and give it one quick stir. You'll immediately see the punch start to curdle.
Cover mixture and let it sit overnight.
The next day, strain the mixture through a fine mesh strainer. Next run the punch through a cheese cloth and finally run it through a coffee filter. Don't be tempted to push the liquid through. Running it through the coffee filter may take up to and hour but its slow drip will make for a crystal clear milk punch.
Serve this punch cold with a large ice cube. A lemon peel garnish will make it fruitier and fragrant.
© 2022 World Spice Merchants https://www.worldspice.com