Cuban Spiced Pork with Mojo Sauce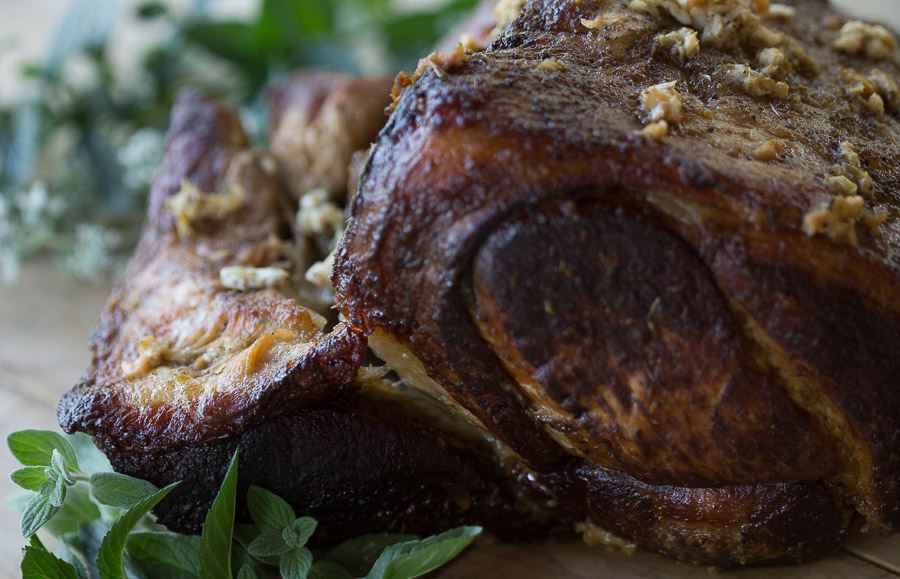 This Cuban spiced pork is an easy recipe for the slow cooker as summer slides into fall, when the comfort of a warm roast starts to sound appealing, but you're not quite ready to let go of the bright flavors of citrus and fresh herbs. Our Cuban Spice seasons the meat with cumin, oregano and orange for deep layers of flavor, with lime, orange and mint adding sunny flavors to the sauce.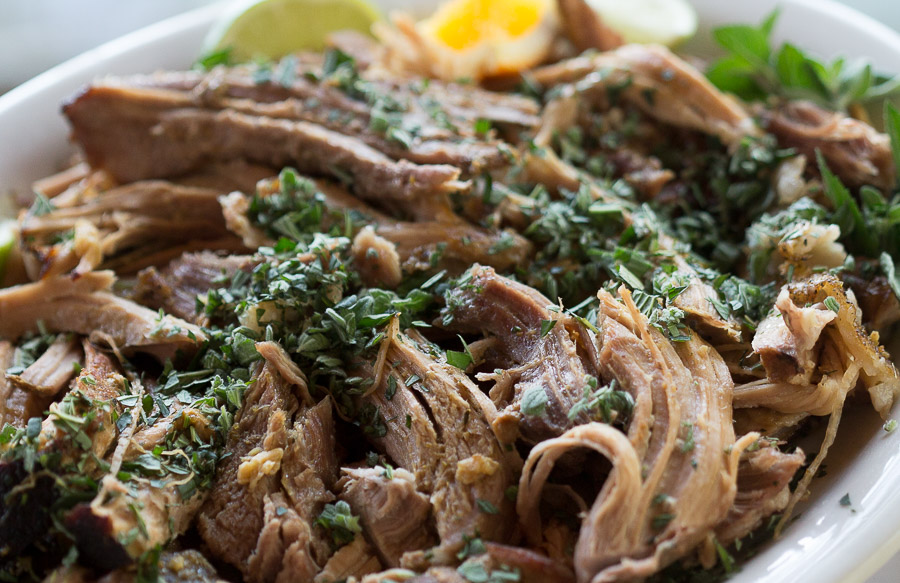 Serve alongside black beans and rice for a hearty meal or a green salad for lighter fare.
Ingredients
For the Mojo Sauce
1/2 cup orange juice
1/4 cup lime juice
1 tablespoon ground Cuban Spice
4 cloves garlic, minced
4 pound pork shoulder
kosher salt
freshly ground black pepper
2 tablespoons avocado oil
1/4 cup finely chopped fresh mint
2 tablespoons finely chopped fresh oregano
lime wedges for serving
Instructions
In a small bowl, combine the orange juice, lime juice, Cuban Spice, and garlic. Set aside.
Sprinkle salt and pepper on all sides of the pork roast.
Preheat a large cast iron pan over medium high heat, add the avocado oil and then the pork roast, turning every few minutes, searing all sides.
Transfer the roast to a slow cooker and pour the sauce over it. Cook on High for 6 hours or Low for 8 hours, until the pork easily pulls apart with a fork.
Remove the roast from the cooker to a platter, and shred the meat. While it is still warm, add the fresh herbs to the sauce in the cooker and stir to combine, then pour the sauce over the shredded meat. Finish with a squeeze of lime and serve with additional lime wedges on the side.
© 2023 World Spice Merchants https://www.worldspice.com
Adapted from this delightfully detailed post by J. Kenji Lopez on Serious Eats, somehow my roast just ended up in the slow cooker instead….