Mexican Street Corn Salad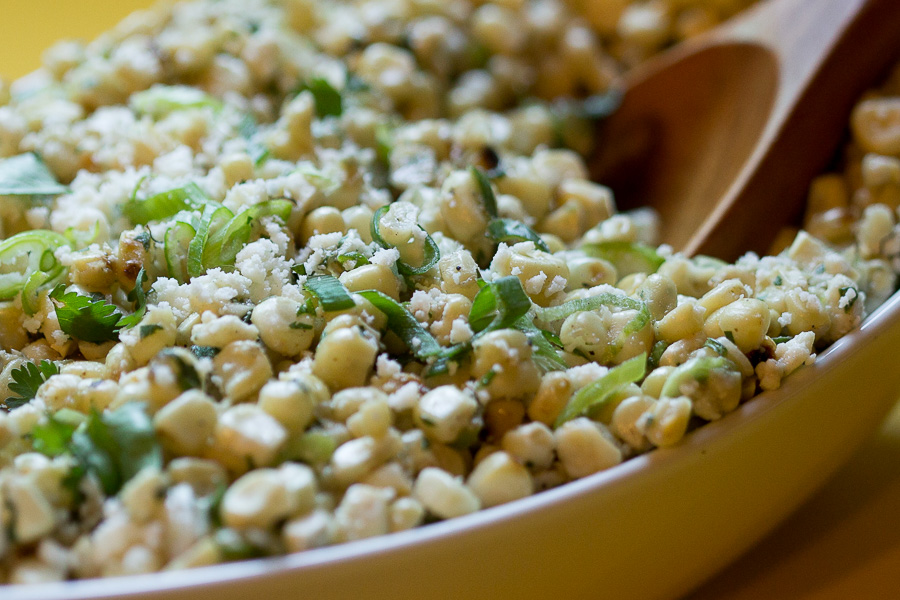 My first taste of Elote corn was love at first bite, and now I look forward to it every summer. The smoky, tangy, salty combination of grilled corn with lime and cotija is….perfect. And it gets even better in the form of Mexican street corn salad because eliminating the cob made it easier to get more into ones mouth! This delicious and versatile dish has become a summer menu staple. With a hint of our Cuban Spice for depth of flavor, and plenty of cilantro to add a bright layer you can serve this alongside just about anything coming off the grill. This recipe is made without mayonnaise or crema- so it can sit out or travel to a picnic worry free. Enjoy!
Ingredients
4 tablespoons butter
1 teaspoon Cuban Spice
4-5 ears corn
3 tablespoons lime juice
1/4 cup minced red onion or scallions
1/2 cup cotija cheese, crumbled
1/4 cup chopped cilantro
Instructions
In a small pan, melt the butter over medium heat and swirl in the Cuban Spice.
Preheat the grill with high heat. Brush the corn with the butter mixture and grill, turning frequently until the corn is cooked and golden, about 6-10 minutes total.
Shave the corn from the cob and combine with the remaining ingredients, including the remaining butter mixture.
Notes
No grill? No worries! Shave the corn off the cob first, toss it with some of the butter mixture and roast it on a sheet pan in the oven. Add a sprinkle of Alderwood smoked salt or smoked paprika for grill-like flavor.

© 2022 World Spice Merchants https://www.worldspice.com