Fried Potatoes with Harissa Tehina
February 19, 2016
/
Serves 4
/
/
Print
/
The cookbook club is taking a trip to the Middle East for the March 2016 Meet & Eat with Zahav: A World of Israeli Cooking. This fantastic book from Michael Solomonov and James Cook reinterprets Israeli Cuisine for American kitchens, and we're especially excited about this inventive recipe for fried potatoes using Harissa, a perennial favorite here at the shop!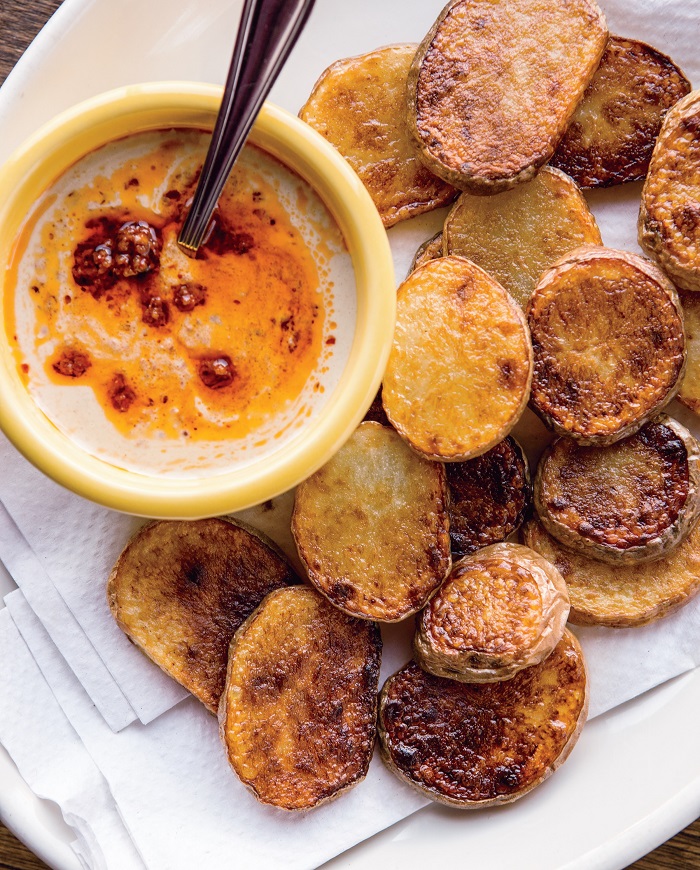 From the Authors: "This dish happened by serendipity. At Zahav, our Israeli pickles come packed in huge cans with a ton of excess pickle juice. One day, in a passion for brining, I decided to throw some peeled potatoes into that leftover pickle juice. A day later, I drained and fried the potatoes, ending up with the most amazing French fries ever. The potatoes were seasoned from within with a garlicky tang from the pickle juice. Deep-frying can be an undertaking, so when I make this dish at home, I just slice the potatoes into rounds and pan-fry them on both sides in a cast iron skillet until they're nice and crispy. I serve the potatoes with tehina augmented with harissa, the North African condiment based on dried chiles that's a staple on the Israeli table. In my harissa, I use ground Aleppo pepper from Syria, which has a fruity flavor and is not screamingly hot, so you can appreciate the pepper's earthy undertones. I thin the sauce with a little more pickle juice to cut through the richness and echo the flavor of the potatoes. I'll bet there's a jar in your fridge, with a lonely pickle or two bobbing in a sea of brine. This recipe is the perfect way to put those pickles out of their misery."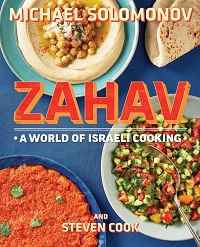 Zahav: A World of Israeli Cooking is the March 2016 selection for the World Spice Cookbook Club. Zahav: A World of Israeli Cooking is currently available for purchase at our retail store and online.
Reprinted with permission from Zahav: A World of Israeli Cooking published in 2015 by Houghton Mifflin. Text © 2015 Michael Solomonov and Steven Cook; Photography © 2015 Michael Persico. All rights reserved.