Millet-Coriander Carrot Cake
It's a toss up whether the texture or flavor of this cake make it such a winner, but there's no doubt it's delicious. The crunch of whole millet is surrounded by cake made velvety smooth with coconut oil, and the bright flavor of coriander is delightful. Healthy enough to have for breakfast and tasty enough for tea time or dessert, this versatile cake is a snap to make, so enjoy it any time.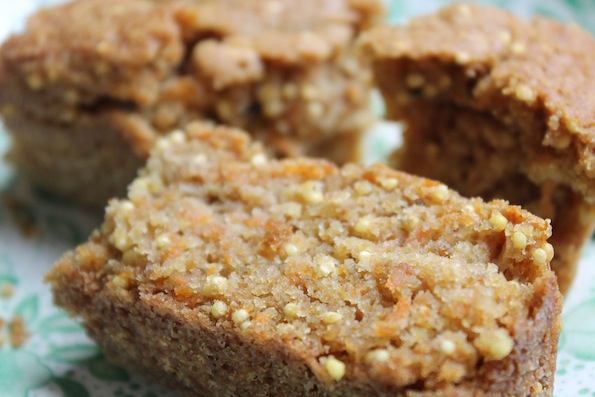 Ingredients
1 cup all purpose or gluten free flour
1 teaspoon baking soda
1 teaspoon baking powder
1/2 teaspoon kosher salt
1 tablespoon ground coriander seed
2 eggs
1/2 cup coconut oil, melted
1/4 cup brown sugar
1/4 cup maple syrup
1 cup grated carrot
1/3 cup uncooked millet
Instructions
Preheat the oven to 350 degrees. Line the bottom of an 8x8' cake pan with parchment paper, grease and flour the parchment and sides of the pan..
In a medium bowl, combine the flour, baking soda, baking powder, salt and coriander.
In a large bowl, whisk together the eggs, sugar, maple syrup and coconut oil. Gently fold in the flour mixture. Then add the grated carrot and millet. Stir until just combined.
Fill the cake pan and bake for 30 minutes, until the center of the cake springs back to the touch.
© 2022 World Spice Merchants https://www.worldspice.com