Memorable Father's Day Martinis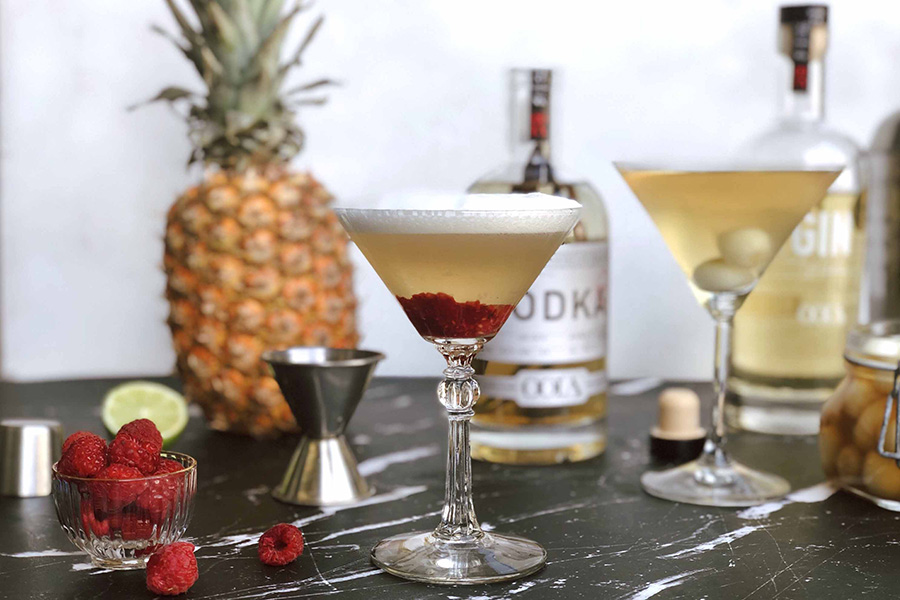 Some of our father figures are known for their no-nonsense attitudes while other times their wit is endless. Either way, we've got a martini for him! For practical, no-nonsense Dad, we polished a classic Gibson martini with savory house made pickled pearl onions. For sweet & silly Dad, we added fancy to a French martini with vanilla bean infused vodka. Either way he'll appreciate the extra touches and the time together to enjoy them. We know a lot of well rounded men who will love both!
Infusing your own vodka is an absolute breeze and it is a great way to capture all the flavor from a precious Vanilla Bean. Once you make it, you'll never go back. We tapped our favorite local spirits for this recipe using Oola Distillery vodka for a smooth, clean finish. The playful froth in this martini comes from the shaken pineapple juice. Enjoy!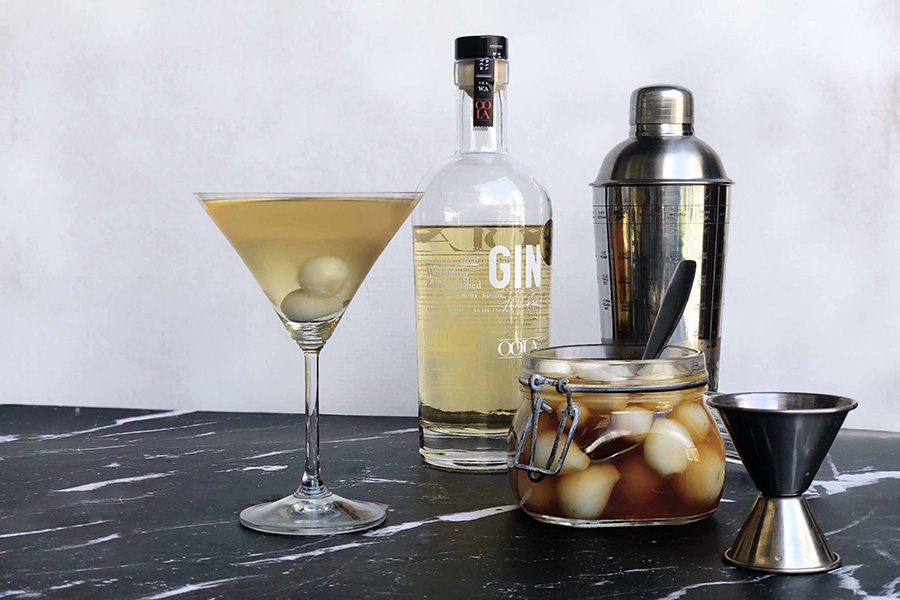 The Gibson martini is traditional and crisp. We pickled our own pearl onions using our house blend Pickling Spice. We also used Oola's Gin that has been cask aged in old whiskey barrels which gives it a golden hue. Adding a dash of the brine to the martini makes the gin go down even easier and really completes it. At the end, you'll be left with a tasty pickled pearl onion.
Now go make your dad a drink and raise a glass! 😊
Ingredients
Vanilla Vodka
French Martini
4 ounces vanilla infused Oola vodka
3 ounces pineapple juice
1 ounce lime juice
Ice
1 ounce Creme de Cassis
Pickled Pearl Onions
2 pounds pearl onions, peeled
2 tablespoons sugar
3 tablespoons kosher salt
2 cups white vinegar
1/4 cup Pickling Spice
6 cups water
Gibson Martini
2-1/2 ounces Oola Gin
1/2 ounce dry vermouth
1 or 3 pickled pearl onions, for garnish
Instructions
Vanilla Vodka
Slice the vanilla bean lengthwise to allow greater flavor extraction. Add the split vanilla pods directly into the bottle of vodka.
Seal the vodka and place somewhere that you'll remember to give the bottle a shake from time to time, as this will allow the bean to evenly infuse in the vodka. Allow the vanilla to infuse for a minimum of 1 week. After a week, the color of the vodka should deepen and be heavily vanilla scented. Once infused, feel free to strain the vodka or just let the vanilla beans sit.
Use it for the French martini, or enjoy on it's own, chilled.
French Martini
Fill a cocktail shaker half-full with ice. Pour in the vanilla vodka, pineapple juice, and lime juice. Shake vigorously above your shoulder for 10-15 seconds.
Pour the 1 ounce of Creme de Cassis into the bottom of a chilled martini glass with a couple of raspberries.
Gently pour in the vodka pineapple mixture into the glass, so it's frothy at the top. Serve and enjoy.
Pickled Pearl Onions
If peeling your own pearl onions, cut off the end of the onions, taking off just the tips of the root and stem area. Bring a pot of water to a rolling boil and blanch the onions for 1 minute. Once blanched, strain the onions and immediately add them to an ice bath to stop the cooking process. Strain again. The outermost layer of the pearl onions should be easy to peel.
In a saucepan, add the vinegar, sugar, salt, Pickling Spice, and water. Heat over medium heat, until the sugar is dissolved, and stir. Heat at a simmer for 8-10 minutes. Remove from the heat and cool completely until room temperature. Pour the brine over the onions, so that they are completely submerged. Let the onions pickle for 2 - 3 days before using. Store in the fridge for up to 3 months.
Gibson Martini
Add the gin and vermouth to a cocktail shaker filled with ice.
Shake vigorously and strain into a chilled martini glass.
Add cocktail onions for garnish and serve.
© 2023 World Spice Merchants https://www.worldspice.com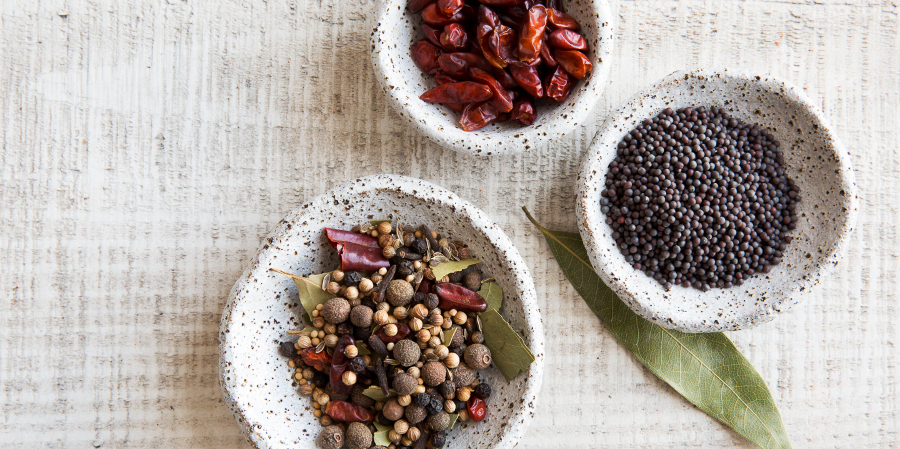 Our pickling spice, seen above, is packed with complex flavors that truly make the best pickled veggies. Pearl onions aren't the only things that are delicious pickled — carrots, kohlrabi, cauliflower, peppers, oh my!