Naughty Mayan Cocoa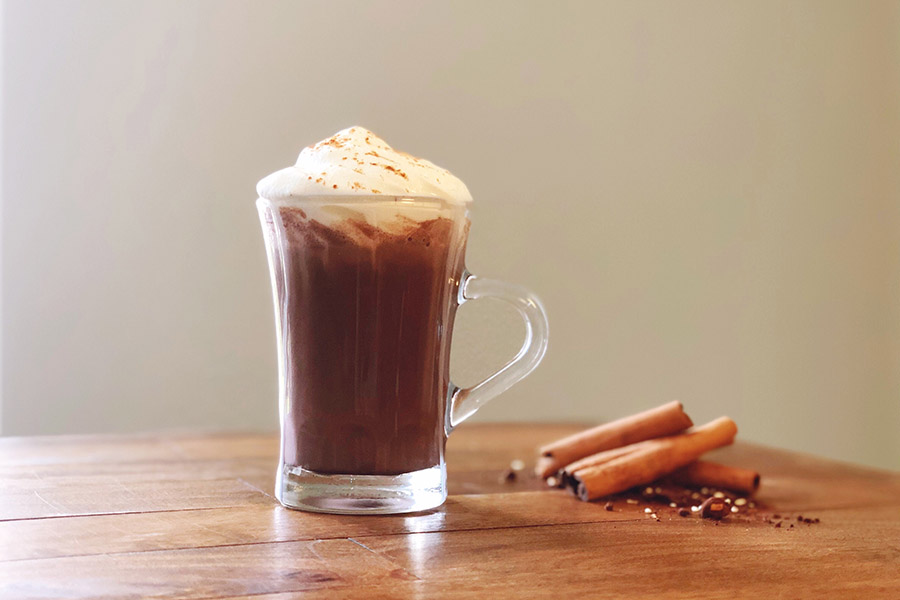 Sweet and slightly spicy, Mayan Cocoa captures the indulgent spirit of the season. This decadent spice blend adds spicy notes like chile, cinnamon, allspice to a base of rich Valrhona cocoa powder for a bold beverage with multiple layers of flavor. To add a boozy kick, we opted to spike our cocoa with hazelnut liqueur and horchata-flavored rum. With a bit of whipped cream on top as a garnish, the cocktail is complete. This luscious concoction is sweet and delightfully bold… and it just might tempt you into seconds.
Ingredients
2 cups almond milk (Or milk of choice.)
4 tablespoons Mayan Cocoa
2 teaspoons brown sugar
2oz Frangelico
2oz Rumchata
Whipped cream
Vietnamese cinnamon for garnish
Instructions
Heat the almond milk, brown sugar and Mayan Cocoa in a small saucepan.
Let it simmer for 5 minutes.
Turn off and strain liquid into cocktail shaker and add Frangelico and Rumchata.
Shake until frothy and pour into cocktail mug.
Garnish with whipped cream and a dash of cinnamon.
© 2022 World Spice Merchants https://www.worldspice.com