World Spice 25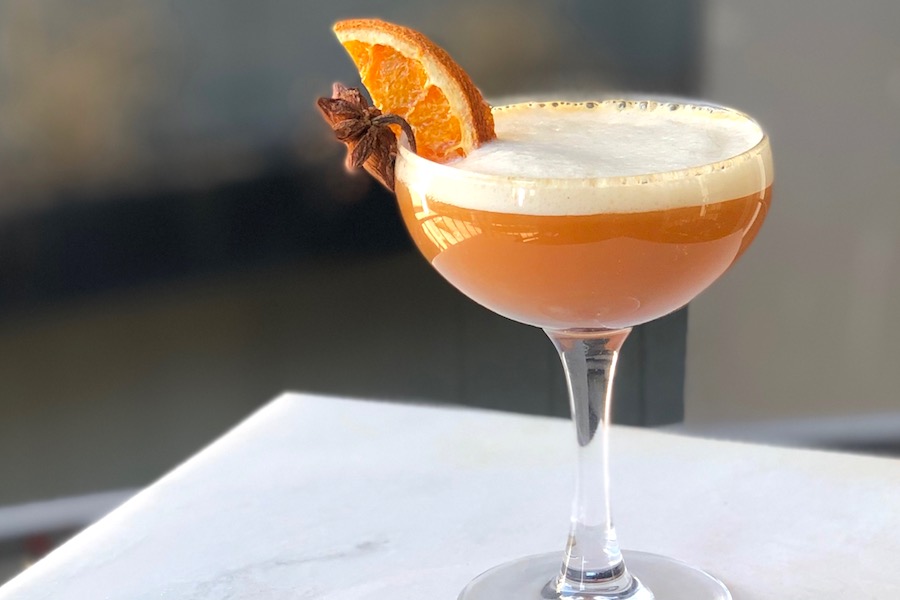 Enjoy a sip this spicy and sensational cocktail! To celebrate our 25th birthday, we pulled out all the stops with Ras El Hanout, our signature blend with over 20 aromatic spices. It imparts a lovely bright orange color to the syrup and the flavors lean right into the oaky American whiskey. Crisp lemon and honey mellows everything out. Cheers to 25 more spicy years!
Ingredients
For Simple Syrup:
1-1/2 tablespoons whole Ras el Hanout
1/3 cup honey
3/4 cup pineapple juice
Cocktail:
1.5 ounces Ras el Hanout simple syrup
2 ounces Eagle Rare whiskey
1/2 ounce lemon juice
1/2 cup ice
star anise, orange or Luxardo cherries for garnish
Instructions
For simple syrup:
Add whole Ras El Hanout to a small sauce pan with pineapple juice and honey.
Bring to a boil and turn off. Let it sit for 30 minutes and strain through a fine mesh strainer. Keep cold and refrigerate up to a week.
For cocktail:
Add simple syrup, whiskey, lemon juice and ice to a shaker.
Shake until frothy and pour into wide champagne glass.
Garnish with orange wedge and whole star anise.
Notes
This is tasty with rum as well. 
© 2023 World Spice Merchants https://www.worldspice.com