Paprika Potatoes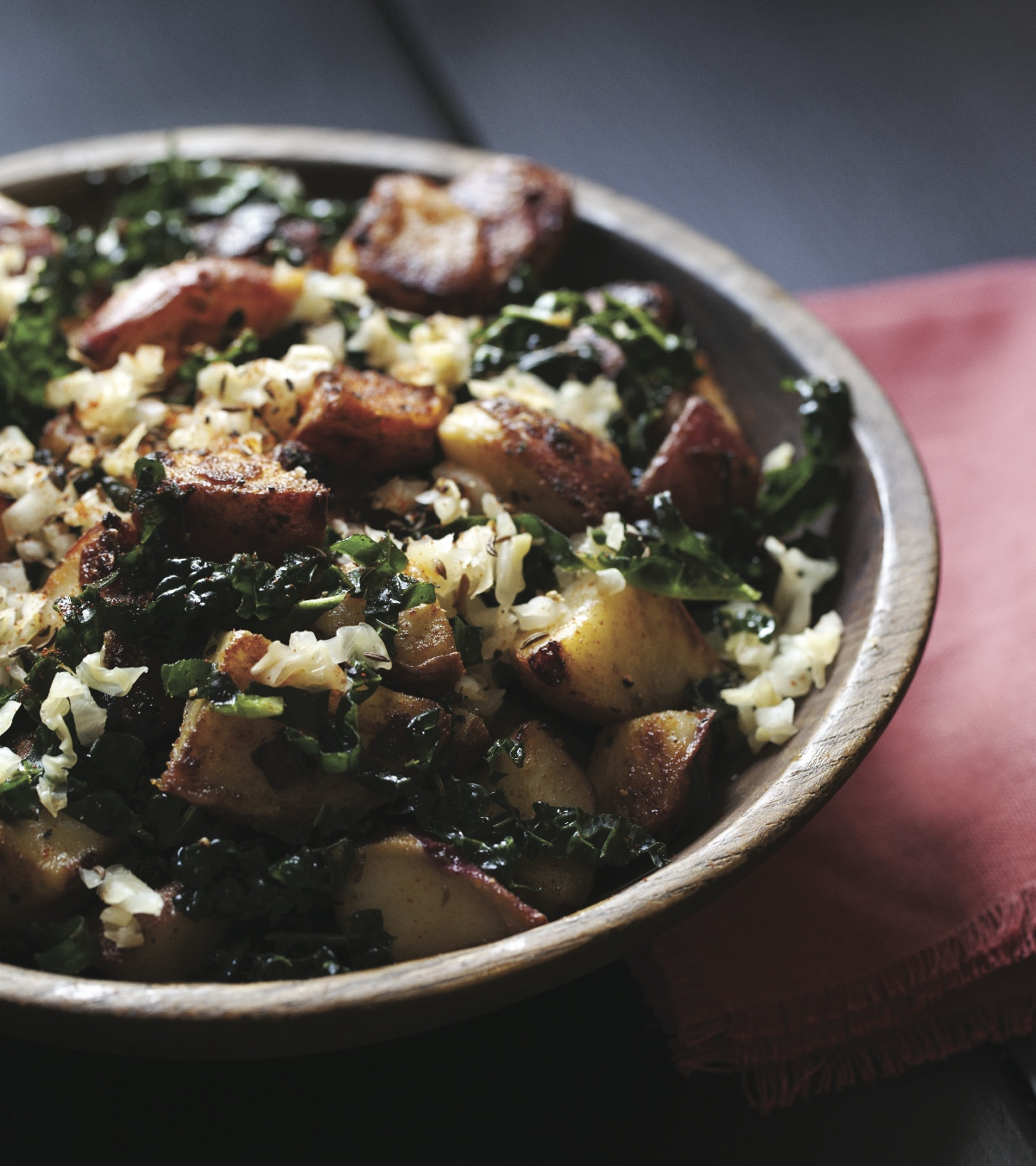 Smoked paprika is an indispensable ingredient in any spice pantry, and the authors of Fresh & Fermented agree! Check out their delicious recipe below!
"Smoked paprika, also known as pimentón, has finally reached mainstream status in the spice world, and not a minute too soon. Made from pimento peppers that have been dried or smoked over a fire, this spice imparts a robust smoky flavor. As a hearty side, this dish pairs well with your favorite sausages, pork loin, or any grilled meat. Leftovers are delicious with eggs in a breakfast burrito or scrambled into a breakfast hash."
Ingredients
6 tablespoons extra-virgin olive oil, butter, or coconut oil
1 large or 2 small yellow onions, diced (about 2 cups)
6 medium unpeeled red potatoes, cut into medium dice (about 3 cups)
½ teaspoon paprika
½ teaspoon smoked paprika (pimentón)
½ teaspoon salt
1 teaspoon freshly ground black pepper
4 cups stemmed, thinly sliced kale (about ½ pound)
1 cup caraway Kraut
Instructions
Heat the oil in a large sauté pan over medium heat. Add the onions and sauté until translucent, about 10 minutes. Add the potatoes and sauté, stirring every few minutes, until they're tender, another 15 to 18 minutes. Add the paprika, smoked paprika, salt, and pepper. Sauté until the spices are fragrant, about 1 minute. Add the kale and sauté until it's just wilted but still vibrantly green, 2 to 3 minutes. Remove the pan from the heat and transfer the potato mixture to a large serving bowl.
Take the kraut out of the jar with a clean fork, letting any extra brine drain back into it. Roughly chop the kraut and add it to the potatoes, tossing thoroughly to incorporate.
Serve immediately, while the potatoes are still warm.
Note: Try soaking cubed potatoes in a bowl of water for an hour to help release the starches, which will help prevent sticking. Drain and lightly dry the potatoes with a towel before cooking.
© 2023 World Spice Merchants https://www.worldspice.com
*(c)2014 By Julie O'Brien and Richard Climenhage. All rights reserved. Excerpted from Fresh & Fermented: 85 Delicious Ways to Make Fermented Carrots, Kraut, and Kimchi Part of Every Meal by permission of Sasquatch Books. Photography by Charity Burggraaf