Scary-Good Shortbread Cookies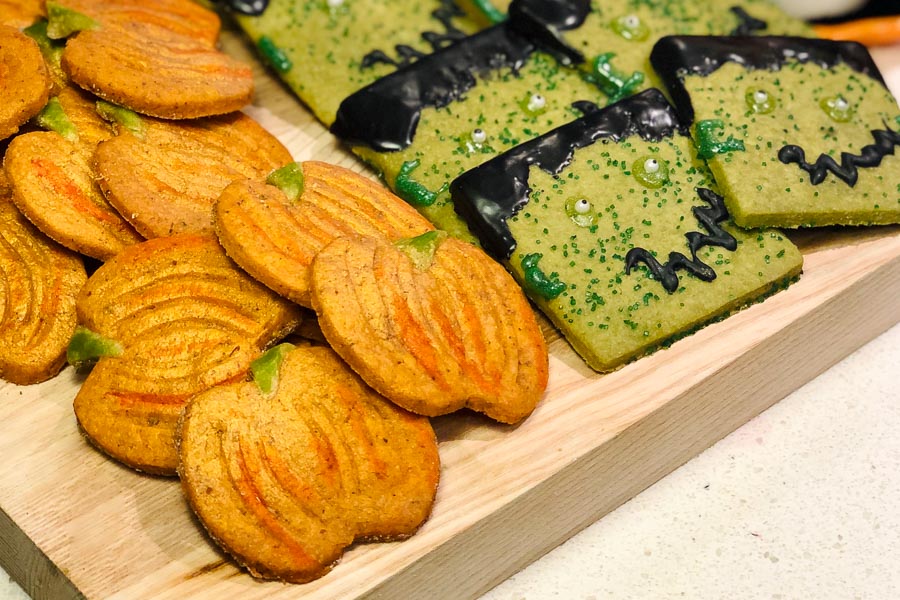 Boo! Now THIS is playing with food. Let your creativity run wild, or scary, or holiday with this simple shortbread recipe. There are endless flavor combinations. The shortbread is buttery and not too sweet which makes it easily adaptable to a range of flavors and a perfect pairing for your fall beverage of choice. For Halloween we've used Matcha to make the spooky Frankenstein and Advieh for the pumpkins, but adapt the recipe to your taste. If you smell a spice and it makes you think of cookies, bake with it!
Ingredients
1 cup unsalted butter, softened
3/4 cup packed brown sugar
2 cups all-purpose flour
1 teaspoon kosher salt
3 tablespoons of Matcha or up to 1 tablespoon of your favorite spice
Instructions
Preheat oven to 350°
In the bowl of a stand mixer using the paddle attachment, cream butter, spice, salt and brown sugar until light and fluffy.
Add the flour and mix until well incorporsted.
Turn the dough onto a floured surface and knead gently, adding enough remaining flour to form a soft dough.
Roll to 1/3-inch thickness and cut into desired shapes.
Spray a sheet pan with cooking spray and place cookies 1 inch apart.
Bake until cookies are lightly browned, about 12 minutes.
Cool completely and decorate!
© 2023 World Spice Merchants https://www.worldspice.com