Steve's Sweet and Spicy Drumsticks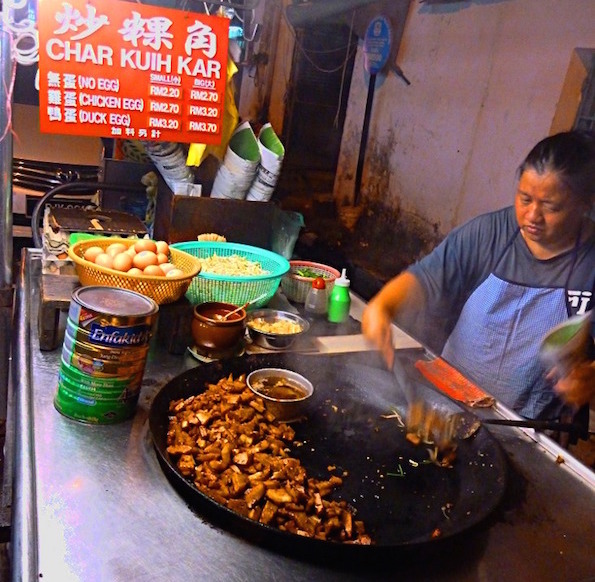 We are always on the lookout for new and interesting spice combinations, and this one is fabulous! It came from our globe trotting friend and fan, Steve R., and features the savory spice blend Tabil along with Piri Piri and Smokin' Hot Garlic Pepper bringing the heat. The drumsticks get a quick brine to help them retain moisture and the spices flow into a sweet citrus sauce that hits all the hot-sour-salty-sweet flavors that shine in Asian cuisine. Steve was inspired by his travels- and love of street food- to create this fusion BBQ sauce, and we are so happy that he shared this recipe! We're planning to try it on wings next.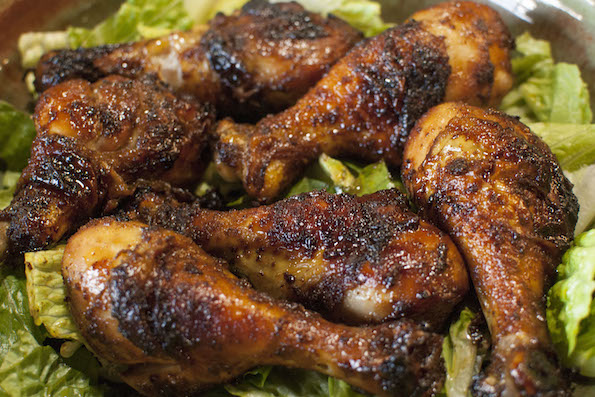 Ingredients
1 pkg chicken drumsticks (6 - 8)
1 tablespoon Himalayan pink salt
1 cup water
1 tablespoon ground Piri Piri
1 tablespoon ground Tabil
1 teaspoon sugar
2 teaspoons Nuoc Mau (Vietnamese caramelized coconut sauce) - if you can't find it, you can substitute blackstrap molasses instead
2 tablespoons olive oil
2 teaspoon fresh lemon juice
¼ teaspoon Smokin' Hot Garlic Pepper
Instructions
Rinse chicken and place in a resealable plastic bag. In a small bowl, dissolve the salt in the water and pour over the chicken. Seal the bag, shake, and set aside in the refrigerator for 1 hour.
While chicken is brining, mix together the remaining ingredients in a bowl and set aside for the flavors to blend.
Remove chicken from brine, rinse and pat dry. Put the drumsticks and the spice mixture into another resealable plastic bag, mix and place in the refrigerator for 5 hours (or overnight).
Preheat your grill or the oven to 400 degrees. Cook, turning once, for about 22-24 minutes, or until the meat runs clear when pricked with a knife.
© 2023 World Spice Merchants https://www.worldspice.com
Thanks so much, Steve! Safe travels, and stay in touch 🙂