Shawarma Mustard & Harissa Ketchup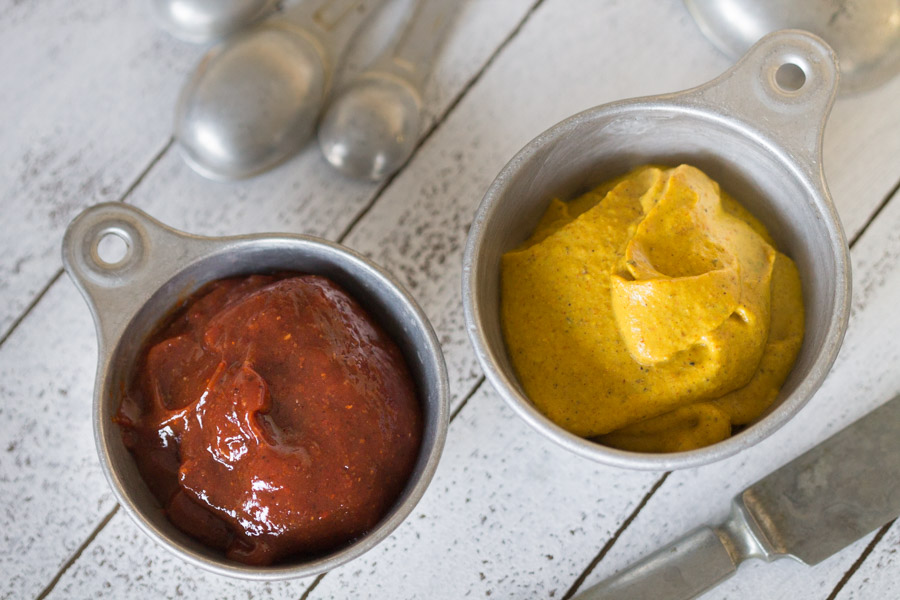 Whip up some spiced condiments for an amazing flavor boost! It's as easy as one… two… that's it! There's not even a three. Just mix 1 tablespoon of spice into 8 ounces of your favorite ketchup or mustard and voila! The inspiration came from our Better Together summer event collaborations with Sutter Home & Hearth and Populuxe Brewing. We had loads of fun whipping up spicy taste sensations on badass grills with impeccable brews. We'll be doing it again next summer but until then, here is a list of our favorite pairings:
For Ketchup: Harissa, Berbere, Creole Seasoning
For Mustard: Shawarma Spice, Cuban Spice, Herbes de Provence
For Sweet Relish: Ranch Seasoning
The flavors develop nicely over time so make ahead and keep some on hand all summer!