Coriander Cures Spring Fever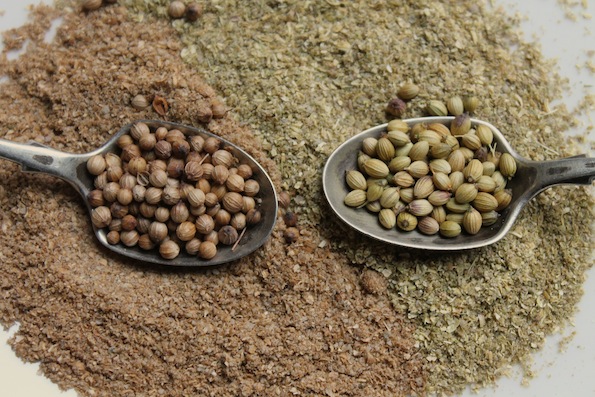 At a time of year when the thought of cooking another winter squash is too much to bear, and the shoots of green aren't quite tall enough for harvest yet (where IS that asparagus, anyway???), coriander is the cure. The light, mellow citrus flavors elevate the palate in anticipation of the season to come. Most commonly found as an essential layer of flavor in spice blends, from the exotic curries and masalas of India to the familiar pickling spices and crab boils found here in the States, it can shine even more brightly used alone or in simple combinations to bring light fresh flavor in any season.
Coriander has been cultivated since ancient times and infused into the cuisines of every continent. It comes in two varieties- commonly called Indian and European- because of where they are typically grown and used. Both have the same light flavor profile and singular ability to add both a savory base and citrus top notes with just one spice. The European variety is more brown in color and round in shape, whereas the Indian is greenish-yellow and oblong. Indian coriander is not as common on the American market. It can be more bold,  presenting stronger citrus top notes, and a creamy element not found in the European variety. They can be used interchangeably, and in combination.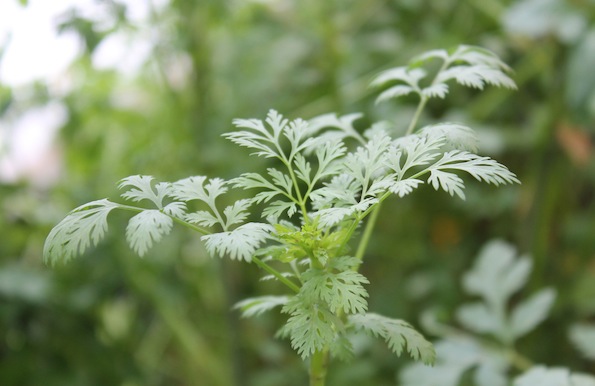 The flavors of coriander are best preserved in the whole seeds, which can easily be ground right before use. It can be a little "husky" so you may want to sift the ground coriander before use if you grind it at home. Me? I like it rustic and don't mind the crunch. Here are some recipes to bring coriander onto the table for breakfast, lunch or dinner and dessert- because that's how we roll. There just isn't enough room in the spice pantry for the ones you cant's use in multiple recipes.
Last spice note on coriander? The seeds come from the same plant that gives us cilantro, and before you know it, summer will be here and we'll all be be eating fish tacos on the beach.