Pumpkin Snickerdoodles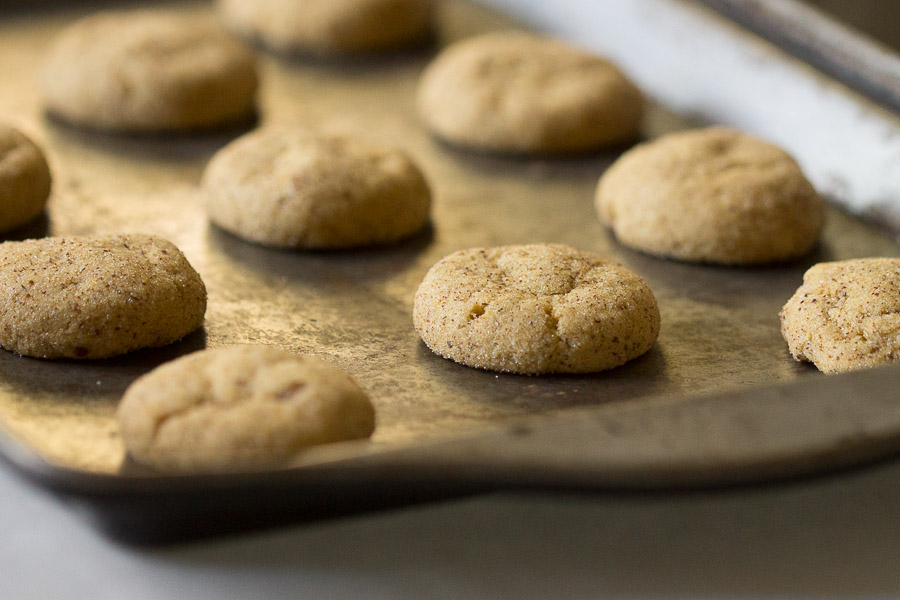 Pumpkin snickerdoodles are a delicious seasonal twist on a classic favorite! Pumpkin season in full swing, with all kinds of amazing spice combinations! These happy little cookies pair pumpkin with Ras el Hanout, one of our favorite secret ingredients. The blend is an unexpected twist on traditional pumpkin spice selections. It combines just enough cinnamon, nutmeg, cloves, ginger and allspice to hit the fall warm and cozy flavor profile, with some floral swirls and peppery peaks to make it unique!

Ingredients
For the Cookie Dough
1 stick unsalted butter, melted and slightly cooled
1/2 cup granulated sugar
1/4 cup brown sugar
7 tablespoons pumpkin purée
1 teaspoon vanilla extract
1 1/2 cups flour, unbleached white or gluten free
1/2 teaspoon cream of tartar
1/2 teaspoon baking soda
1/4 teaspoon baking powder
1/4 teaspoon kosher salt
2 teaspoons ground Ras el Hanout
For Rolling
Instructions
Whisk together the melted butter and sugars in a medium bowl. Add the pumpkin purée and vanilla extract. Stir to combine.
In a large bowl, combine the remaining dry ingredients for the cookie dough and make a well in the center. Pour in the pumpkin mixture and stir until the flour is incorporated. Don't over-mix!
Cover the dough with plastic wrap and refrigerate for at least 30 minutes. At this point the dough can be kept in the refrigerator for up to 3 days.
Preheat the oven to 350 degrees and line 2 baking sheets with parchment paper.
In a shallow dish, combine the sugar and Cinnamon Toast Spice for rolling.
Remove the dough from the refrigerator. Scoop out 1 slightly rounded tablespoon of dough for each cookie, roll the dough into a ball and then roll it into the sugar and Cinnamon Toast Spice mixture. Arrange the cookies on the baking sheet about 2 inches apart. Flatten them slightly and bake 8-10 minutes until they are puffed and slightly golden.
Remove the baking sheets from the oven and allow to cool 10 minutes on a wire rack. Then remove the cookies from the pans and enjoy!
© 2023 World Spice Merchants https://www.worldspice.com
Many thanks to Erin at Well-Plated for the excellent recipe! We've barely adapted it here to make the cookies just a little bit smaller, and switched up the spice. The texture of these pillowy poufs is amazing and they are a snap to make.