Saffron Pear Butter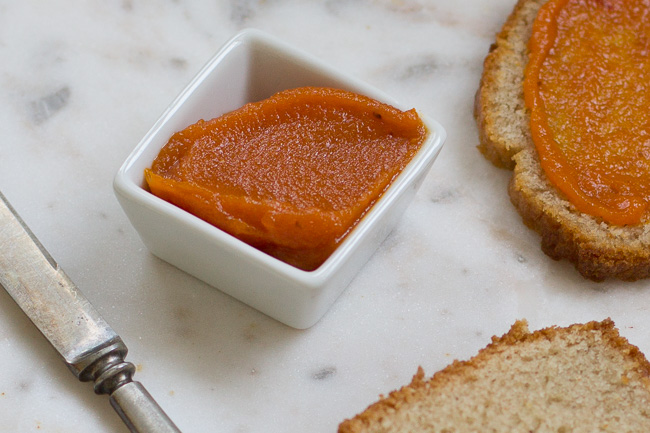 Buttery and sweet, simple yet exotic, this saffron pear butter is wonderful on so many levels! With only a handful of ingredients and a straightforward process, you can make a jar to have on hand or ramp up production and gift small jars as at the holidays or any time of year. We like to make big batches in the fall at pear harvest time and enjoy it on toast, biscuits, pound cake or as a sweet bite on a cheese board.
Ingredients
3 lbs ripe pears, peeled & cored
1-1/2 cups sugar
1 grams saffron
1 teaspoon kosher salt
1 bottle of Riesling white wine
4 tablespoons butter
Instructions
In a medium pot, add chopped pears, sugar, saffron and Riesling. Let simmer for 40 minutes, or until the wine has almost evaporated, leaving a thick syrup at the bottom of the pan.
Pour mixture into a blender, add the butter and blend until smooth.
Let cool, transfer into jars with tight-fitting lids and store in the refrigerator for up to one month.
Delicious spread on toast, biscuits, between layers of cake or mixed with yogurt.
Notes
Makes approximately 1 quart.
© 2023 World Spice Merchants https://www.worldspice.com