Saffron Poached Leeks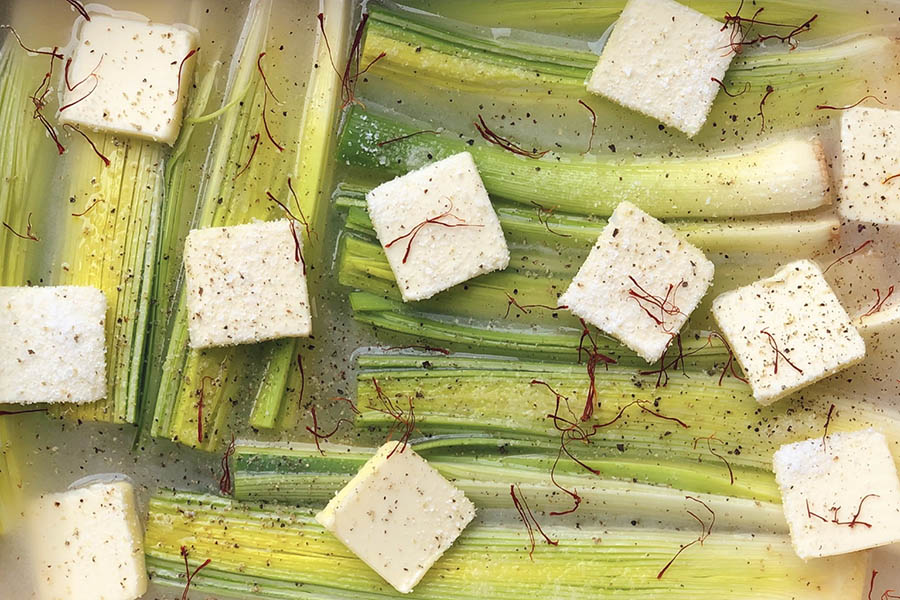 This versatile side dish will become a spring time staple. Perfect alongside everything from roast meat to vegetarian pasta, the leeks are tender, buttery and melt in your mouth. After a little prep work they cook slowly in a bath of chardonnay, chicken stock and butter. You can season them simply with a crack of pepper or make them extra special with a couple of pinches of saffron to add elegant flavor and a beautiful yellow hue. This dish is a welcome addition to any springtime table.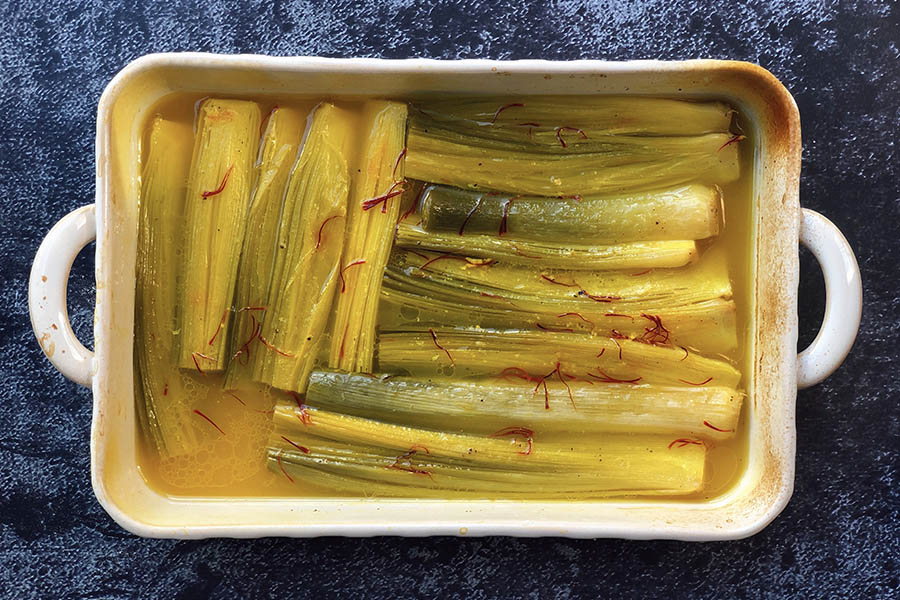 Instructions
Preheat the oven to 350°
Clean the leeks really well to remove all the soil. Start by cutting off the bottom, close to the roots and and removing the darkest green top part of the leeks, about 2-3 inches. Discard the roots and dark leafy ends, reserving the body of the leeks. About 6-7 inches of the leek should remain. Split the leeks length wise and submerge in cold water. Gently separate the leeks layers to loosen up any sand or soil caught in between, but try to keep them intact for presentation.
Once the leeks are clean, neatly lay them in a 2 quart casserole dish, seam side up. Pour in the wine and stock. Evenly sprinkle over the saffron, dabs of butter, salt and pepper. Cover and cook for 1 hour and 15 minutes. Remove from the oven when leeks are fork tender. Serve hot.
© 2023 World Spice Merchants https://www.worldspice.com